Soccer News
De Boer retires as head coach of the Netherlands after the disappointing Euro 2020 campaign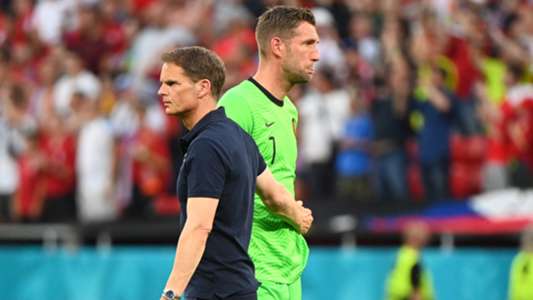 Frank de Boer retired as Dutch head coach after their disappointing Euro 2020 campaign.
The 51-year-old announced his decision in an official statement on Tuesday, stating: 'In anticipation of the evaluation, I have decided not to continue as national coach. The goal has not been achieved, it is clear.
'When I was approached to become national coach in 2020, I thought it was an honor and a challenge, but I was also aware of the pressure that would come on me from the moment I was appointed, that the pressure is only increasing now, and it is not a healthy situation for me, nor for the group in the run-up to such an important match for Dutch football on the way to the World Cup qualification.
"I want to thank everyone, of course the fans and the players. My compliments also to the management who created a real top sports climate here on campus."
More to follow.