Soccer News
Kudus: Ghana and Ajax midfielder open over Liverpool injury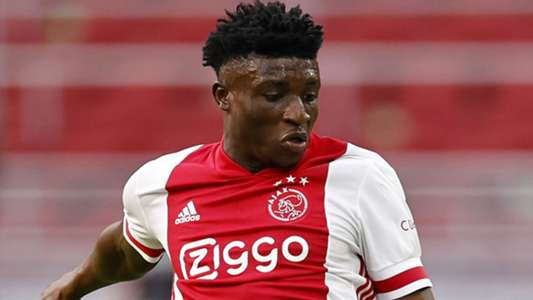 The 20-year-old striker looks back on his setback on the night of his Champions League debut
Ajax star Mohammed Kudus believes he could have been worse due to his injury during his Champions League debut against Liverpool last year.
Just as he was starting to find his rhythm for his new team after a move from Denmark, the midfielder suffered a major setback, suffered a meniscus injury and went down in the ninth minute of the group stage match following a challenge from Fabinho.
He was expected to be out of action for a few months, according to his club, after two months he started training on the sidelines again.
"It was the first major injury I had in football, and it was also the first time I had to stay out of football for a long time," Kudus said. 3Sport.
'Normally when you play week in and week out, you do not really get time for the other aspects of your life; you know you're just focusing on football.
'I was very disappointed, but I'm religious and strong in God. So I thanked him for everything because I believe it could have been worse. "
After resuming training in December, Kudus completed his return in January with a match action, but another setback sent him back into the treatment room for another month.
Towards the end of the season he returned strongly and scored against Feyenoord and VVV in the Eredivisie.
"It went well before my injury," Kudus said in February after his injury returned.
"I get along well with everyone here and feel at home. It's a shame we do not have the fans in the stadium, but I also feel them when they are not there.
"I received a lot of encouragement and good wishes from fans, and it helped me in my recovery. Thank you to them!"
In total, Kudus made 17 league appearances for Ajax last season, starting in eight of the matches and scoring four goals. He also ended the term with three assistants to his name.
He joined the Dutch giants on a five-year deal with the Danish outfit Nordsjaelland.