Cricket News
Sri Lanka Series Another Opportunity for Rahul Dravid to Create Future Champions: VVS Laxman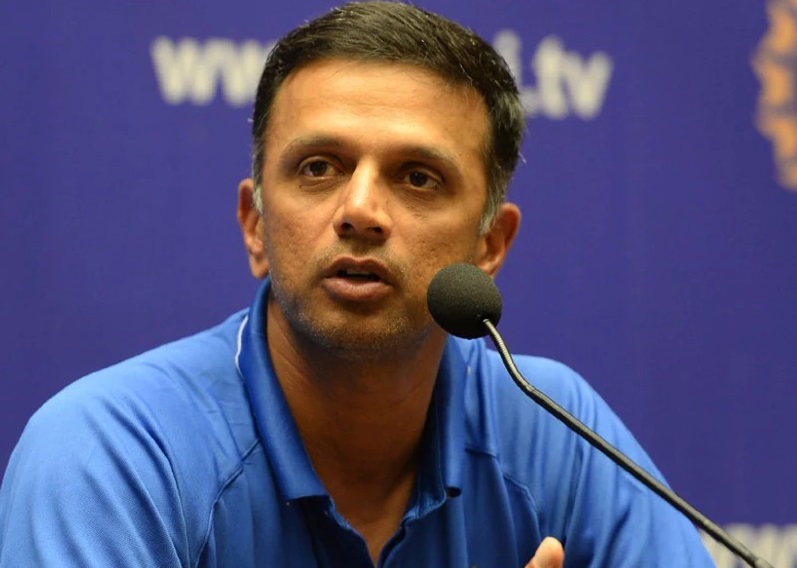 Legendary Indian cricketer VVS Laxman reckoned that the upcoming ODI and T20I series against Sri Lanka would be another opportunity for his former partner in crime and head coach Rahul Dravid to create future champions.
India will lock up Sri Lanka in three one – day matches and as many T20Is later this month, and the rubber will be Rahul Dravid's first assignment as head coach of the national team.
'I do not think there is pressure (on Dravid). This is an opportunity for him to create future champions of Indian cricket. It is not necessary that everyone gets an opportunity to play in this series. But just spending time with Rahul and sharing his experiences, which has been done with many players in the group, will only improve their future, "VVS Laxman told Star Sports.
Meanwhile, former seam-bowling all-rounder Irfan Pathan believes that the clarity of Rahul Dravid to communicate with his players will enable the youth to approach him freely.
'What Rahul brings in is clear communication. Even when he was the leader of the Indian cricket team … he was very clear with any youngster at the time. "If someone has problems, they can go to him and just talk about it freely," Pathan said.
Irfan Pathan tells of an incident from the captaincy of Rahul Dravid to testify to the former captain's positive outlook on matters.
Pathan recounts how Rahul Dravid came to him and MS Dhoni after India's exit from the 2007 World Cup in the West Indies and increased their morale.
'I remember a very small incident from the 2007 World Cup in the West Indies. He came to me and Mahendra Singh Dhoni. He said, 'Look, we're all upset. Let's go to a movie, 'Pathan recalled.
"We went to see the movie, and then he said, 'Look, yeah, we lost the World Cup. We all wanted to make a big difference. But that's not the end of it. Life is much bigger. We will be back tomorrow '. This is the kind of character he is. He is always looking for cricketers in a positive thinking framework. If someone unfortunately gets out of shape in Sri Lanka … if that happens, he will be the first one to lead him and give him confidence, 'he added.
The India-Sri Lanka rubber starts from July 13 with a three-match ODI series in Colombo.
Also read This is another opportunity for me to learn and improve: Rahul Dravid is excited for his first tenure as Team India coach