Cricket News
Virat Kohli is a fierce leader and leaves nothing to chance – India's strength and conditioning coach Nick Webb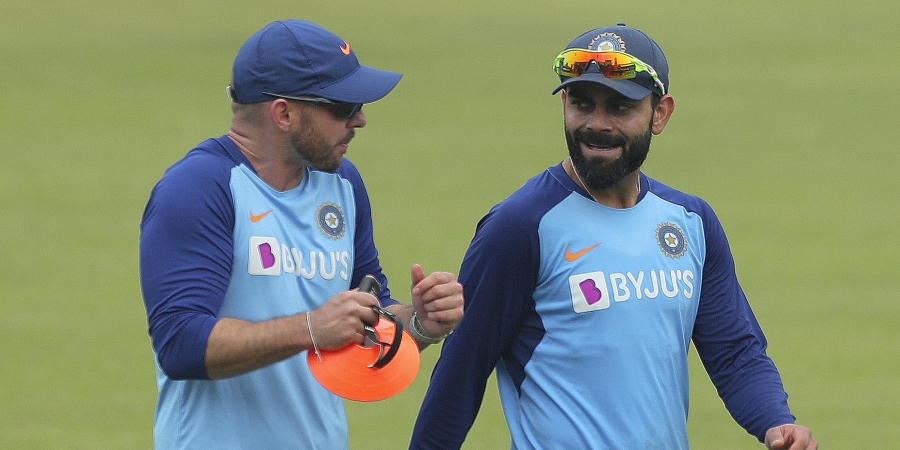 Virat Kohli is perhaps one of the fittest cricketers in the world today. Not only did he transform himself physically and fitness, but he brought a new dimension and standard into the Indian team, which every aspirant had to meet.
This made the Indian team and its players some of the strongest and most agile in the world, achieving rich dividends in the international arena. Virat Kohli's career is very strong, and he scored 7,547 runs in Test cricket and 12,169 runs in the one-dayers. Virat Kohli is also the leading player in the T20Is with 3,159 runs to his name, and he averages more than 50 in all three formats.
He also has 70 international hundreds so far – 43 in ODIs, and 27 in Tests and is considered one who could break Sachin Tendulkar's record of 100 centuries. All of this was possible due to his fitness regime, and Nick Webb, the strength and conditioning coach of Team India, testifies to Kohli's commitment to fitness.
Our fierce leader leaves nothing to chance when it comes to fitness: Nick Webb on Virat Kohli
There is no doubt about the fact that Virat Kohli is a fitness freak, and this good habit has washed his entire team down. India's strength and conditioning coach Nick Webb agreed to this on Instagram. Webb took part in a question-and-answer session on his Instagram account and one of the fans asked him to say a few words about Virat Kohli.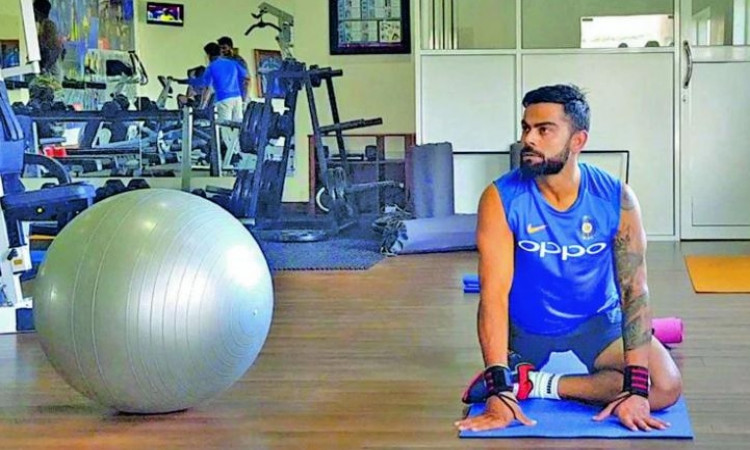 "It's been a while: get your mindset and ask away," he wrote in an Instagram story.

'Our fierce leader who leaves nothing to chance with his preparation. Virat Kohli embraces to be uncomfortable to be comfortable on the field, " was Nick Webb's answer.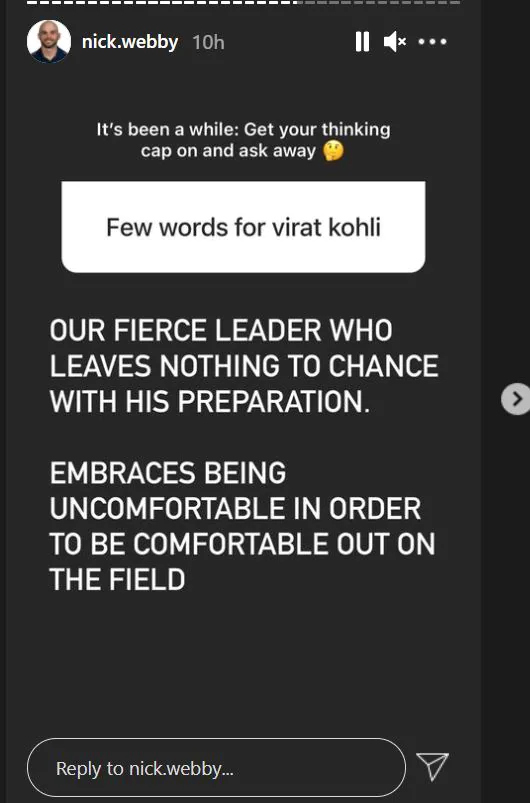 Nick Webb is currently in England with the Indian team that will play a practice match against the Select Counties XI again in a few days. India and England will then face each other in a series of five Test matches, with the first starting on August 4 at the Trent Bridge site in Nottingham.