Soccer News
Almada emphasizes Cruz Azul: 'One team tried to play and the other tried to hinder'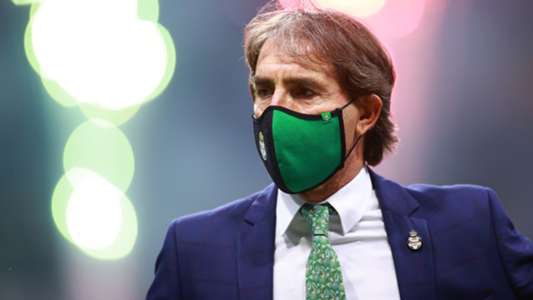 The manager of Santos Laguna left a 1-1 draw on the tactics his team experienced
Santos Laguna manager Jorge Almada beat Cruz Azul on Sunday night in a 1-1 draw for wasted time, which he partly blamed on 'permissive' referees.
His team came down with a goal in the 64th minute, and he felt that his opponents from there were cynical in their game.
Santos Laguna, however, managed to save a point through an 82-minute penalty conversion from Diego Valdes Contreras.
What was said?
"One team tried to play and the other with the help of a permissible referee tried to block," Almada said. TUDN. "Sometimes I find it difficult to understand what is happening.
"The referee gives five minutes [of stoppage time] when they cut the game, threw the balls, there was a pause to drink water. I would be more satisfied if we left and lost it with all the time lost.
"The principal [decision-maker] are the referees, if anyone decides not to play, he should punish them. I do not like my players taking time [like that].
'It's hard for me to understand things we're all talking about [in meetings with Liga MX officials] and is not executed. "
Reynoso responds to objections
Cruz Azul boss Juan Reynoso disagrees with Almada's perspective, arguing that the draw is a 'fair result' and that his players are performing honorably.
Further reading