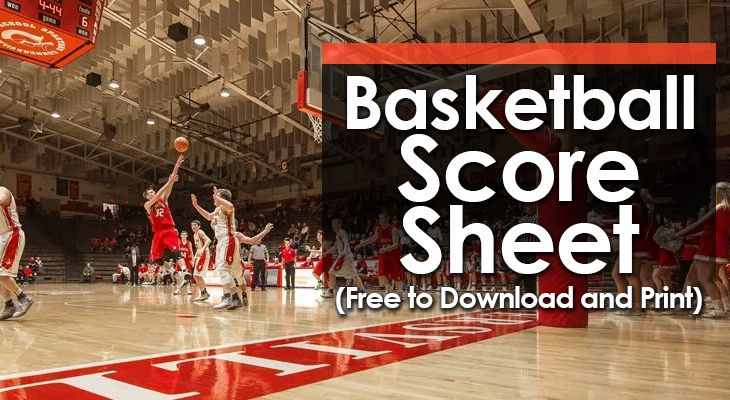 A basketball score is critical for official games.
This is an important document used to track the score, violations and time-outs.
Covered in this blog post:
Online scoreboards that you can print for free
How to fill in a basketball score sheet correctly
A brief overview …
Point keepers need to eliminate distractions and pay attention.
Out of respect for both teams, they should strive for perfect accuracy.
Use a red pen for the first and third term and a blue or black pen for the second and fourth term + overtime to fill out the basketball score sheet professionally.
Fill in the main details before the game starts, including:
Date
Time
Spanname
League
Referees
etc
Then ask the coach to complete their team list by mentioning the name and number of each player.
Keep a running score during the game by crossing the points in the correct column, and make sure you also write down the number of the player who made the shot.
If the referee indicates that a player has committed an offense, mark it down next to them.
More detailed sources: