Soccer News
Bayern Munich star Davies joins NFT boom with digital art collection traded by Binance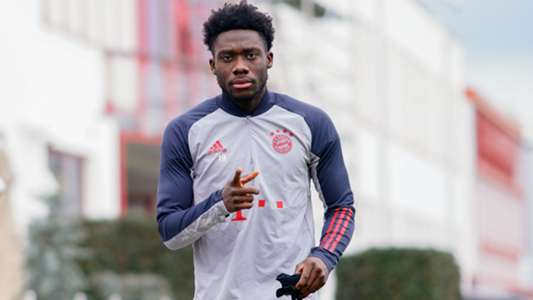 The 20-year-old Canadian star stuck in the fast-growing virtual collectibles financial market
Bayern Munich star Alphonso Davies has become the latest footballer to take part in the world of digital collectibles bought and sold using cryptocurrency.
The 20-year-old released virtual art on Tuesday through the newly launched Binance Non-Fungible Token (NFT) market. The pieces were produced by illustrator Jack Perkins and relate to the flourishing career of the Canadian left wing in the Bundesliga.
Davies' limited edition items, available through the purchase of $ 10 packs, are divided into layers of rarity: platinum (one in the world), gold (four in the world) and silver (49,995 in the world). Once acquired, it can be sold through the Binance exchange.
Why it matters
By engaging in a technological trend in which billions of dollars are exchanged each year, Davies takes steps to emerge as a businessman, in addition to being an athlete.
It's also a branding trick that is mutually beneficial, as it adds stars to the recent launch of Binance NFT, while linking its personality to a hot topic.
What was said?
"It was crazy to see how crypto has grown over the years to the point that I feel it changes the game through NFTs and provides another opportunity for true engagement with fans," Davies said in a press release when the product was unveiled for the first time. .
"Away from football, I'm always looking at new technological changes to connect with people all over the world, and that's just another layer in my digital presence."
What is an NFT?
Experts view digital collectibles – known in the industry as NFTs – as a form of modern investment that will become mainstream in the coming years. It can one day be just as widespread as the use to obtain physical items that are meant to grow in value over time, such as precious metals, antique furniture or even stamps.
NFTs come in many forms, from virtual trading charts to online artworks, such as those that will help Davies create, and are considered valuable because of their scarcity and what they represent or symbolize for collectors.
While they definitely carry risk, they also have advantages over old-school collection. For example, people can immediately buy and sell items through markets such as Binance, where Davies' art will be traded, and its quality will not deteriorate over time.
On top of that, Davies' NFTs come with real-world experiences. The unique platinum NFT features a meet and greet during a Bayern match and a signed Champions League shirt.
Who are the other footballers involved in NFTs?
Antoine Griezmann, Gerard Pique and Rio Ferdinand are one of the leading supporters of Sorare, a digital football card market that has grown exponentially over the past year.
Purpose spoke exclusively to industry sources for an outline on the future of NFTs and football.
Further reading