Soccer News
Chelsea's Havertz donates € 200,000 to the German Red Cross to support flood victims and wears special shoes against Arsenal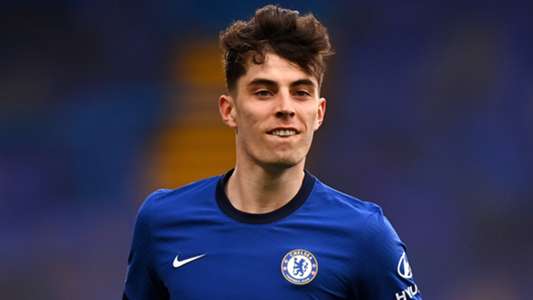 Thousands in the Rhineland region of the star have been affected by the natural disaster and life is far from normal for many
Chelsea star Kai Havertz has donated 200,000 euros to the Red Cross to help victims of widespread flooding in Germany in recent weeks.
The 22-year-old was shocked by the images that had returned from the country, with the player's own Rhineland region hit particularly hard in July.
In addition to the cash donation, he also follows other fundraising initiatives as the disaster continues to affect families weeks after the event.
What was said?
Havertz first became aware of the situation during a phone call with his father after Germany's exit from Euro 2020, after being informed that they were experiencing days of heavy rainfall.
"To be honest, I did not take what he said seriously, because it happens sometimes," he explained. BBC. 'But then he sent us the videos and photos.
"It was awful. You could see everything was flooded, cars were driving around, there were people in the water. It was hard because I lived maybe 20 minutes from there. I mean, I grew up there."
"Maybe everyone has forgotten. My family lives in the area and we know there are so many homeless people. They have lost everything and they have no place to sleep, or there are houses without electricity and people who have no food or clothes.
"So I think it's still a good time to help. Still, they have a lot of problems."
The playmaker made a large donation and also devised a plan to sell 100 pairs of boots to be sold at auction to raise money.
Havertz carry a pair against Arsenal on Sunday, when Chelsea go on to claim their second consecutive Premier League victory at the start of the season.
The bigger picture
While about a dozen European countries were affected by floods in July, caused by intense storms and precipitation, Germany suffered the biggest blow.
No fewer than 184 of the 230 deaths confirmed across the continent have occurred there, making it the largest natural disaster in the country for nearly 60 years.
Among the deaths, 135 were recorded in Rhineland-Palatinate (all in the district of Ahrweiler), 47 in North Rhine-Westphalia – which includes Havertz's hometown of Aachen – and two in Bavaria.
In addition, 200,000 properties in the North Rhine-Westphalia and Rhineland-Palatinate were left without electricity due to the floods.
Even now, more than a month after the disaster, the German Red Cross still serves more than 10,000 meals a day to residents without power or water nationwide.
Further reading