Soccer News
'Children scared, seats stolen, unsafe' – Fans unable to get to their seats after ticketless fans storm Wembley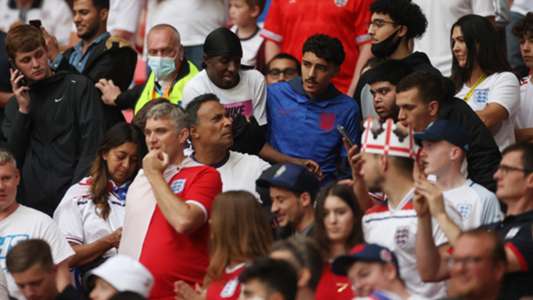 Several groups planning to attend the Euro 2020 final between England and Italy could not get to their seats after their breach of security before the match
Several fans who bought tickets to attend the Euro 2020 final between England and Italy could not reach their seats after ticketless fans stormed into Wembley Stadium in the hours before kick-off.
Before England's biggest match since the 1966 World Cup final, fans without tickets broke through the security around Wembley in an attempt to get into the stadium.
And it turns out that several succeeded, with several ticket holders in the ground complaining that they could not access their seats due to the presence of those who broke in.
What was said?
Wembley's answer
In turn, Wembley and local police denied that fans could enter the venue without tickets.
"There were no safety violations of people without tickets entering the stadium," a Wembley spokesman said.
Met police added in response to reports before the kick-off that supporters had entered the stadium: 'We supported the security teams at Wembley Stadium a while ago with this incident.
"Wembley security officials have confirmed that there were no security breaches of people without tickets entering the stadium."
The incidents took place after a large number of English fans, many of whom did not have tickets for the match, gathered in the hours before the match at Trafalgar Square.
Police said they were "busy with the crowd and told them to break up" in the run-up to the match.
Further reading