Soccer News
Cosafa Cup: Zambia felt 'bitter side of football' in Lesotho start – Sredojevic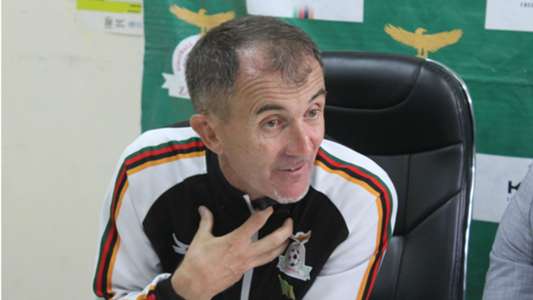 Chipolopolo's title defense suffered a blow after giving up the lead against local rivals
Zambia head coach Milutin 'Micho' Sredojevic said his team felt bitter after falling 2-1 to Lesotho in the Cosafa Cup at Isaac Wolfson Stadium on Thursday.
Defending champions Chipolopolo surrendered the lead after continuing with Justin Shonga's goal before Motebang Sera's lead ensured Lesotho were secured winners with goals in the second half.
The former Orlando Pirates coach blamed him for not being clinical enough with the chances created.
"Without wanting to be an apologist or blaming the debt shifter, we felt the bitter side of football. Micho said during his conference, as quoted by Faz media.
"We gave respect to the opponent, but not too much respect, we respected ourselves, we imposed ourselves very well, the game opened very well in the first half, it had to be more than one goal.
"We created clear chances that we did not convert. There were important moments in the game, instead of putting the game out of the opponents' reach, we conceded the goal."
"In moments of dominance, in moments when we were completely in control of the game and against the course of the game, we conceded the goal that put us in a position where we had to go back to the drawing board and analyze the second half. and prepare very well for the match against Eswatini that should help us bounce back. '
Eswatini bounced back against Chipolopolo after losing their opening match against Lesotho and head coach Leslie Notsi praising his players for their match against the defending champions.
"We are happy, we are actually happy with the way the boys account for themselves. We knew it was going to be difficult when we look at the record of Zambia, the quality they have in the team, but I believe we plan worked well., 'said Notsi.
"The boys accounted for themselves well in terms of the case we were talking about."
Zambia play Eswatini on July 10 before facing their southern neighbor Botswana three days later. Both matches are hosted at Isaac Wolfson Stadium. On 14 July, Chipolopolo will play against South Africa in the Nelson Mandela Bay Stadium.