Soccer News
England Can't Believe We Are Better Than We Are – Southgate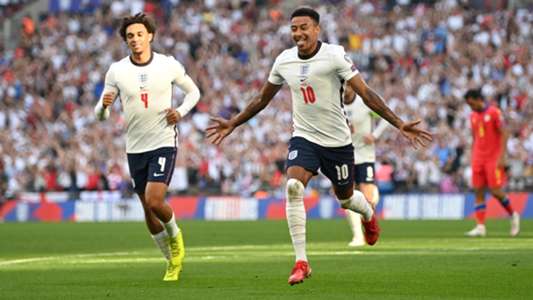 The Three Lions want six wins out of six in the qualifying World Cup when they take on Poland
Gareth Southgate has warned his English team not to fall into the trap of thinking they are better than they are.
The Three Lions have a perfect record in qualifying for the World Cup after five games, beating Hungary and Andorra 4-0 last week.
The Southgate team wants to extend their lead over Group I when they visit Poland on Wednesday, but Southgate says they should not be complacent.
What was said?
"We are at a good time and the team is playing well," the manager said during a press conference.
"We have a group of players who all play more comfortably and play well.
'But these moments are also dangerous, because if we get a sense of complacency, we're going into a match that will be a challenge.
"It's a high level of motivation, but it also protects against a feeling that we're better than we are. We get good results because we work hard for each other."
The 51-year-old stressed that his team will undergo a more difficult test in Warsaw than against Hungary and Andorra.
"We are playing at a level of opposition that I think is a better moment," he said.
"They have won their last two games and some good footballers in their team who will keep the ball better than Hungary could do against us that night.
"The detail of how we push and how we defend will therefore have to be precise."
Southgate is pleased with its competition
England have dominated in their last two games despite Southgate calling a completely different XI for every occasion.
He thinks this is a good indication of the strength of his team and adds: 'You can argue about what our strongest team is, but the team that played in Hungary, we could definitely rest the guys after the game.
"There's still a lot of competition for places in this group, and it's not that simple to say that we won the game, and that this team will achieve the same performance again."
Further reading