Golf News
Europe wins PING Junior Solheim Cup after dramatic singles – Golf News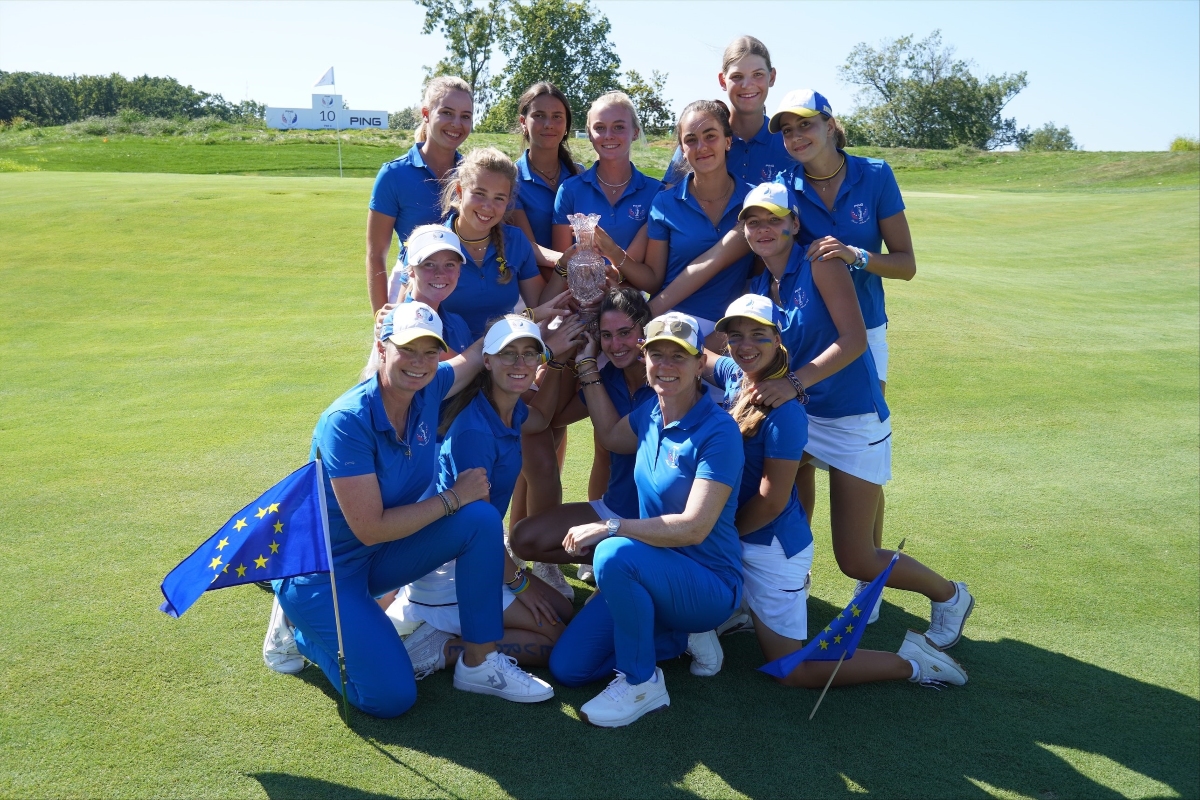 The European team put on an excellent performance on the last day of the 11th PING Junior Solheim Cup to triumph on American soil for the first time since the matches began in 2002.
Led by captain Annika Sörenstam and vice-captain Nora Angehrn, the best U18 girls from Europe reversed an 8-4 deficit to win and win nine of the 12 points offered in the singles matches.
After leading at the Sylvania Country Club in Ohio at the end of day one, Team USA could not keep up with what Team Europe had in mind for the twelve singles matches. He needs at least 8.5 out of 12 points to secure the win. won nine with eight wins and two halves. Germany's Paula Schulz-Hanßen opened for Team Europe on the final day and was the first European to score a point for the team. The 18-year-old took part in the 2019 edition of the competition and used the experience to her advantage, while achieving a 2 and 1 victory over American Catherine Rao.
Although the Spanish Andrea Revuelta fell short against the USA's Anna Davis (5 & 4), another Spanish woman Cayetana Fernández fought to the last hole. 18th.
The Swedish duo in the team each brought a point to incredible competitive performances. Meja Örtengren returned the day after being down four to nine holes, she was able to turn the score around and win 2 & 1 over American Kaitlyn Schroeder. Örtengren's compatriot Nora Sundberg follows her victory on the same hole (3 & 1) over the USA's Bailey Shoemaker when she takes the lead on hole 7 and does not look back.
Another victory on the 17th hole saw France's Vairana Heck defeat American Katie Li 2 & 1, while Italy's Francesca Fiorellini and France's Constance Foulliet won early on the 15th.
Fiorellini defeated USA's Kelly Xu 4 & 3 after losing just one hole and winning five, while Fouillet started the second hole wonderfully after hitting the eagle and was 4UP by nine holes.
Only a few moments later on the 15th, German Helen Briem secured her point after beating Alexa Pano 4 & 3, leaving the European team with only one point of victory. Czech Republic's Denisa Vodičková scored the winning goal after a spectacular victory on the 17th over Sara Im. The Czech junior had a very even start to the round with her opponent, but kept fighting to win three consecutive points on holes 12 to 14.
With two more games left, the European team can start their celebrations and enjoy the last two games. Amari Avery won the second point for Team USA when she defeated Savannah De Bock of Belgium 3 and 1. Denmark's Amalie Leth-Nissen halved her tough game against Megha Ganne.
Sörenstam said: 'I am very proud, there are a lot of emotions going on. It was such an honor to be the captain of the European team. I was lucky to have some successes in my career, and this is definitely one of them. Besides my family, I have devoted my time to giving back to junior golf, and it is weeks like these that fill my heart with joy and my head with wonderful memories. This week we see the best the world has to offer in junior girls golf, and it makes me smile. The game of golf is in good hands, and I look forward to seeing all the girls succeed in the years to come. "