Soccer News
Fifa ban former Caf president Hayatou for misleading 'code of ethics'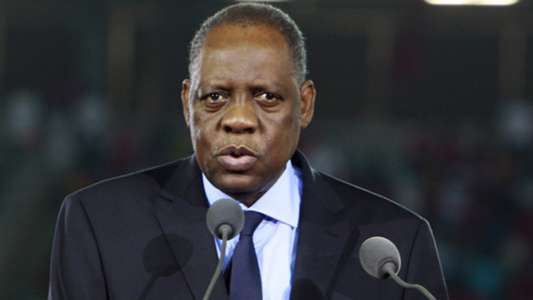 The world football governing body has convicted the seasoned Cameroonian football administrator
Fifa has imposed a one-year ban on former football-related activities to former Caf president Issa Hayatou.
Hayatou, 74, was convicted of involvement in the Lagardere Sports agreement on media and marketing rights of competitions organized by Caf while he was president of the African Football Government.
Apart from the ban, the Cameroonian was fined thirty thousand Swiss francs (CHF 30,000).
According to the judging panel of the Independent Ethics Committee, the former interim Fifa boss has violated Article 15 (duty of loyalty) of the Fifa Code of Ethics.
"The investigation into the actions of Mr. Hayatou in his position as Caf President refers to his involvement in the negotiation, conclusion and signing of the memorandum of understanding and contractual agreement for the commercialization of media and marketing rights of competitions organized by Caf with the company Lagardere Sports between 2014 and 2017, "a read statement from Fifa's website.
"Based on information obtained by the investigation chamber, Mr. Hayatou breached his duty of loyalty in his post as Caf president by entering into a restrictive agreement with Lagardere Sport on behalf and on behalf of the confederation, which was detrimental and caused significant damage to Caf (both financially, amounting to 200 million EGP, as well as the reputation thereof).
'Consequently, the judge found that Hayatou had violated Article 15 of the current edition of the Fifa Code of Ethics and banned him from participating in any football-related activities at national as well as international level (administrative, sport or any other) for one year. . "
This sanction will take effect from 3 August and will mean that he will not be involved in the Africa Cup of Nations in January which will be held in his homeland.
In June, Fifa also banned former Caf vice-president Constant Omari from a one-year ban on all football-related activities.
He was found guilty of receiving help from Lagardere during talks between Caf and the French media equipment.
Omar is alleged to have pocketed more than 66,000 euros, and Fifa has requested that he return it as part of his sentence.