Cricket News
I want to make sure the English players' families for the ashes can get there: Andrew Strauss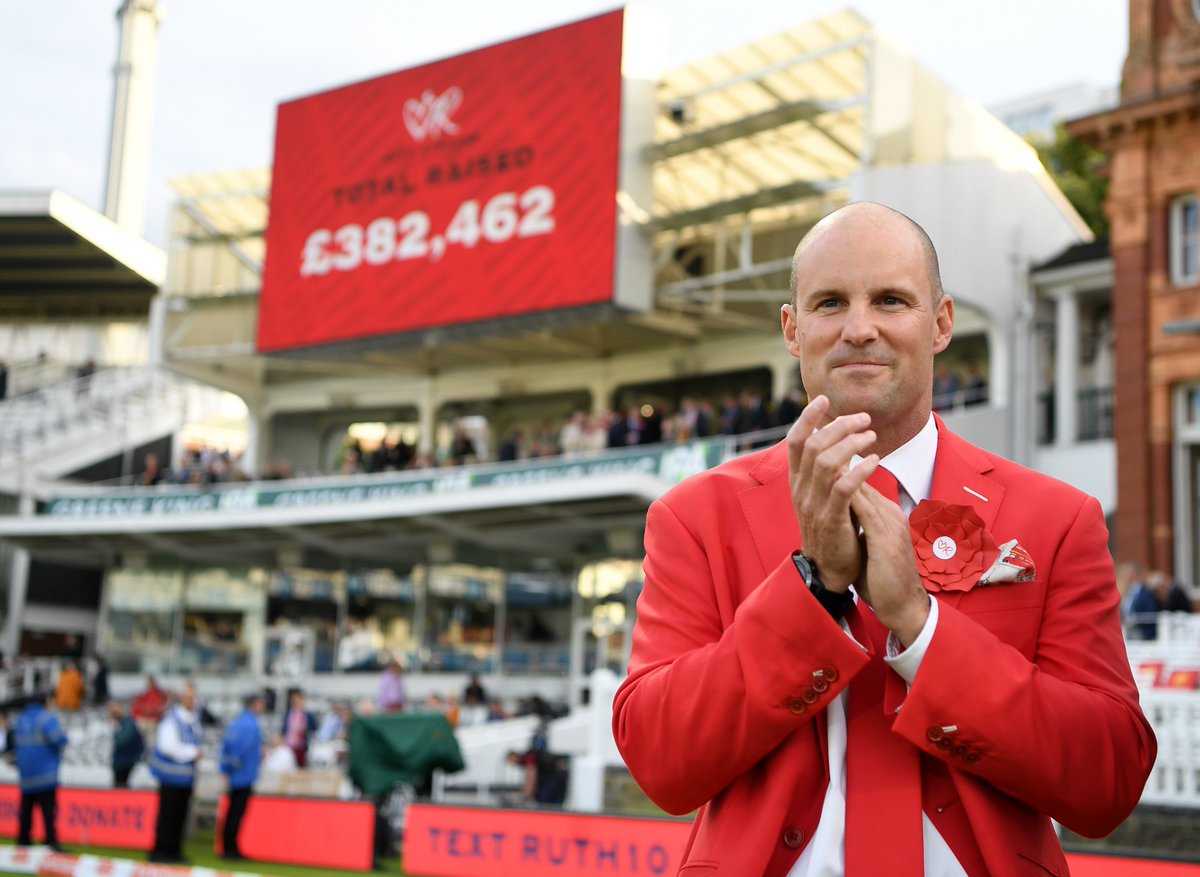 Former England skipper Andrew Strauss said that although he does not want the upcoming Ashes to be postponed, it is unrealistic to expect English players to go to Australia for a grueling tour without seeing the family for months.
The Ashes will take place in Australia later this year, but concerns about the viability of the series ahead have hit a roadblock with the Australian government refusing to allow English players to travel with their families due to their Covid-19 protocols .
Strauss hopes that a compromise will be reached soon and that the onus of solving the problem lies with the ECB and Cricket Australia.
"No, I do not want to procrastinate, I want to make sure the players' families can get there," Strauss said during an event to promote the upcoming #RedForRuth day at Lord's, as quoted by Cricinfo.
"The last thing anyone wants is for players to make the choice between 'my family can not come and therefore I am not going' or 'I am not going'. he said.
'The solution to this is to find a middle ground between the Australian Government, Cricket Australia and the ECB, to make it as easy as possible for families to get there and to have as few restrictions as possible once they are over there. . He said.
The ECB and Players Cricket Association (PCA) issued a joint statement last month confirming that players' and staff's concerns about mental health are their top priority.
"Of course we all understand, after going through the pandemic here for the past 18 months, that it is not easy," Strauss added. "
"[It requires] precedent and all that, but I think it's unrealistic to expect players to go there for months without their family seeing them, especially with what's happened over the last 18 months and all the time they've had. spend away from their families in bubbles, 'said Andrew Strauss.
'I think it's going to ask them to go a step further, and a compromise needs to be reached. This is what everyone should be working on at the moment, rather than worrying about something happening or not happening, "he added.
Also read- Moeen Ali gives a better balance to England's game XI: Ian Bell