Cricket News
I was dropped due to an unsuccessful World Cup campaign: Dinesh Karthik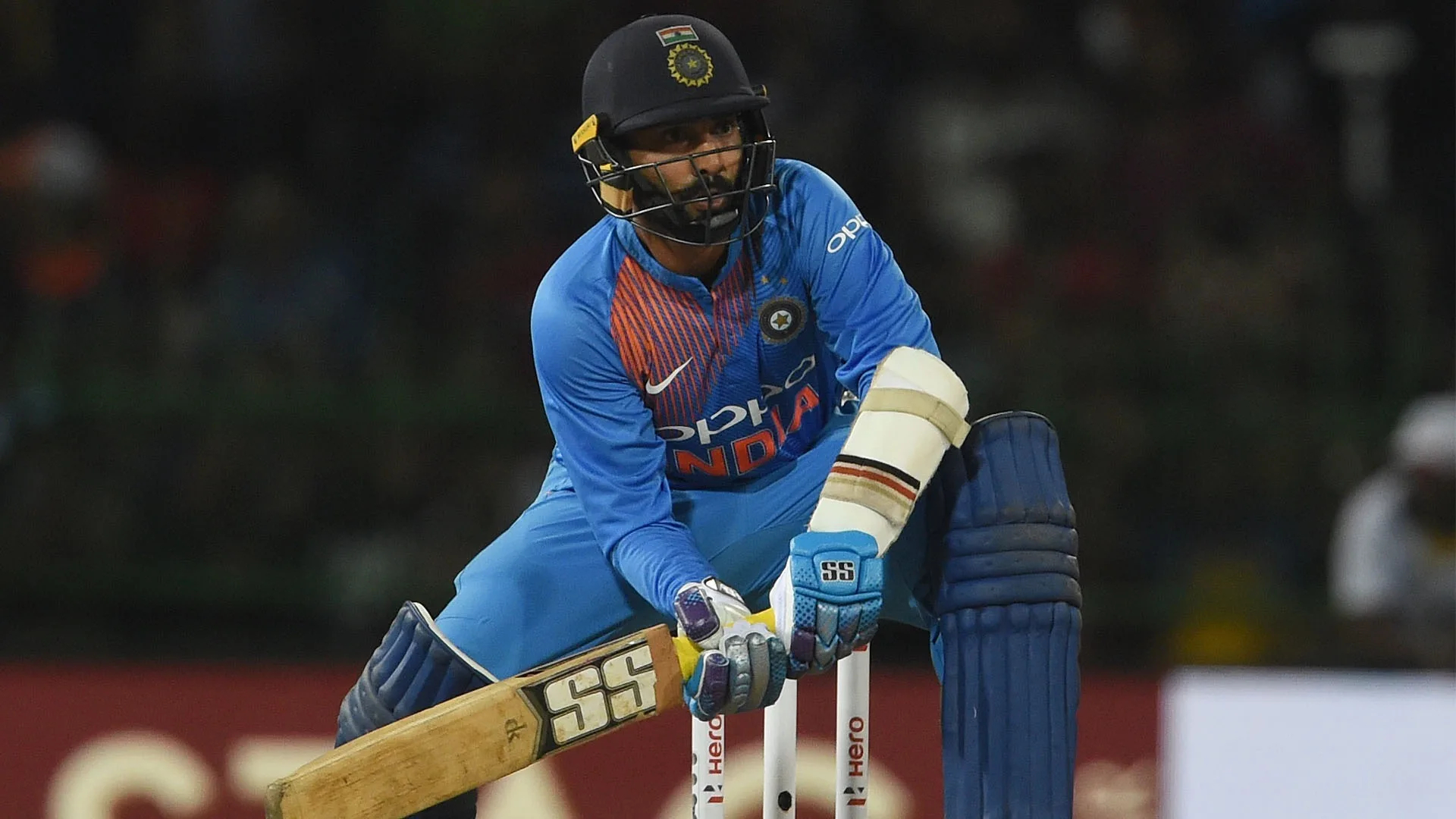 Indian wicketkeeper batsman Dinesh Karthik has not yet given up his dream of representing the country again, despite the fact that he has not been in jeopardy since the 2019 World Cup.
Karthik recently appeared on the podcast '22 Yarns' hosted by Gaurav Kapoor, where he expressed his desire to represent Team India in at least one of the two T20 World Cups.
Karthik believes he was dumped from all formats due to his poor outing in the World Cup in 2019. The Tamil Nadu cricketer had a forgotten outing in the World Cup in 2019 and consequently he is out of the ODI and T20I group sat after the four-year meeting.
Dinesh Karthik wants to add another Indian petition to his score since the semi-final against New Zealand at Old Trafford, Manchester.
"I want to play the sport as long as I'm fit. I want to represent India in at least one World Cup of the next two, I think one is in Dubai and the next in Australia. "I had a fantastic time with the Indian T20 team until the time I was dropped due to an unsuccessful World Cup campaign," said Dinesh Karthik.
'India needs a pure middle-order batsman' – Dinesh Karthik
Karthik further reckons that Team India needs a specialist middle-order batter in white ball cricket, as most of the players they try to integrate into the middle-order are specialist top-order batsmen.
The former KKR skipper believes he can add great value to the Indian batting, and he could threaten along with Hardik Pandya and Ravindra Jadeja at the back of the innings.
The cricketer turned around by cricketer reckons that a good outing in the upcoming IPL could advance his cause of another return.
'I still play in the IPL for KKR. India does need a pure middle-order batsman. They have many top-order batsmen who rank them in the middle-order. If Hardik Pandya and Ravindra Jadeja are excluded, there is no one who is a middle-order batsman. They all bat for their franchises from the opening to number 3, with the only exception being Rishabh Pant who bats at number 4, "Dinesh Karthik concluded.
Before being fired from the Indian squad, Dinesh Karthik was in the midst of a brilliant run in T20I cricket.
From the start of 2018 until his last T20I in early 2019, the Tamil Nadu cricketer averaged 57 in 14 overs, and his 228 runs were at 160.56.
Also read Former India Net Bowler and Assam Ranji cricketer Prakash Bhagat forced to sell tea and fast food to support his family