Cricket News
ICC bans UAE cricketers Ashfaq Ahmed and Amir Hayat for eight years for accepting bribe from Indian corrupt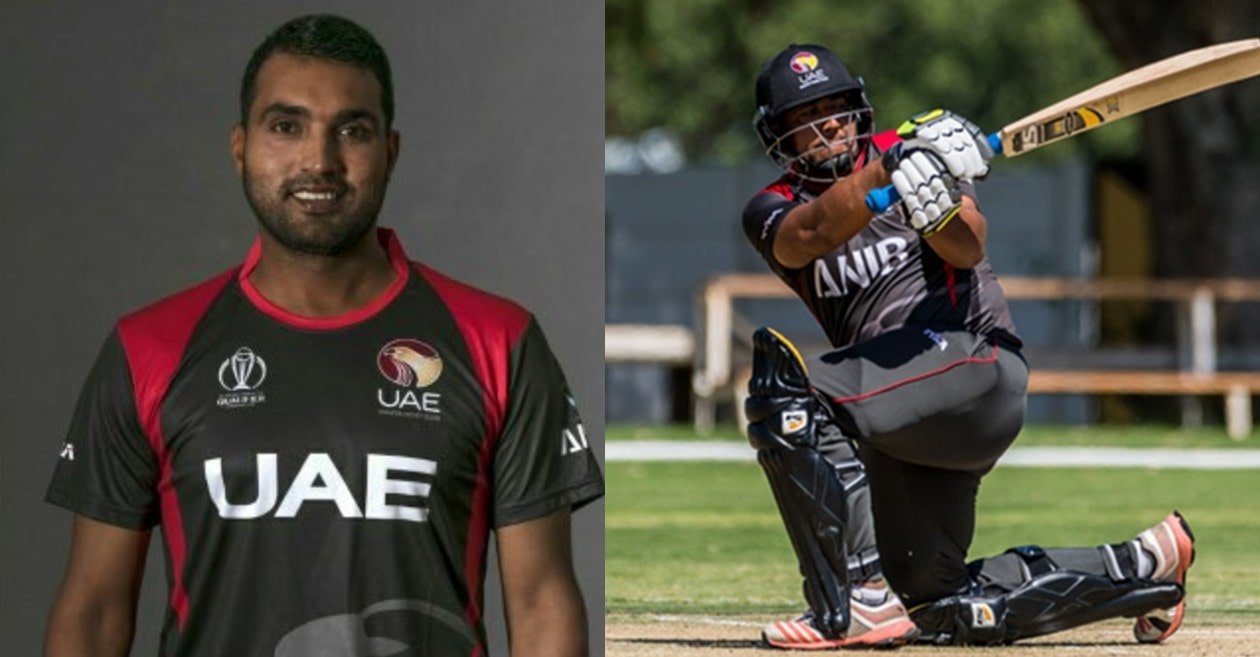 The International Cricket Council [ICC] banned the two cricketers Ashfaq Ahmed and Amir Hayat of the United Arab Emirates for eight years after being convicted of matches during the 2019 ICC T20 World Cup qualifiers.
The ICC Anti-Corruption Tribunal charged both Pakistani-born cricketers on September 13, 2020, and therefore the ban has been dated back to today.
According to the ICC Anti-Corruption Code, Aamir Hayat and Ashfaq Ahmed were convicted on five charges, including failure to disclose a corrupt approach, affecting the outcome of the contest and receiving gifts worth more than $ 750. dollars.
"The ban date is retroactive to September 13, 2020, when they were provisionally suspended for corrupt conduct in connection with the ICC Men's T20 World Cup Qualifier 2019 in the UAE," the ICC statement read.
Both Amir Hayat and Ashfaq Ahmed were convicted of taking 15,000 AED from an Indian bookie, identified as Mr. 'Y' in the charge sheet for correcting the T20 qualifying matches.
"In October 2019, the ICC ACU launched an investigation into allegations that members of the United Arab Emirates' senior international team may have been involved in a well-known corruption network controlled by an Indian named [Mr Y], "Reads the verdict.
The coordinator investigations of the ICC ACU, Steven Richardson, testified that ACU has for some time been aware of Mr. (Y) because he allegedly approached a number of players to get involved in corruption in the past.
'The ACU was also aware of this [Mr Y] was involved in unknown cricket tournaments with corruption and commitment with commitment, "it continues.
The sentencing report also states that Amir Hayat and Ashfaq Ahmed attended four and three anti-corruption education sessions organized by the ICC.
It also revealed that there were Whatsapp messages shared between the duo and the Indian bookie, but the meeting scheduled for a specific date did not take place.
The UAE would participate in the ICC World T20 qualifiers in the United Arab Emirates in October 2019 and it is claimed that the players understand that this payment of the AED 15,000 expects their prediction for corrupt behavior during the qualifying match, with exactly what would be expected of it should be provided later, "the ICC said.
'WhatsApp messages between players suggest that players and [Mr Y] try to arrange a meeting on 7 September 2019, at which it should be inferred, details of what they will be asked to do in the qualifiers will be given to them. The Players say that this meeting did not take place. "The judgment revealed.
Also read We do not have an everyday fast bowling player who owns New Zealand – Irfan Pathan points out the main reason for India's loss in the WTC final