Cricket News
Injury scares for team India while Mayank Agarwal gets a blow to the head during training session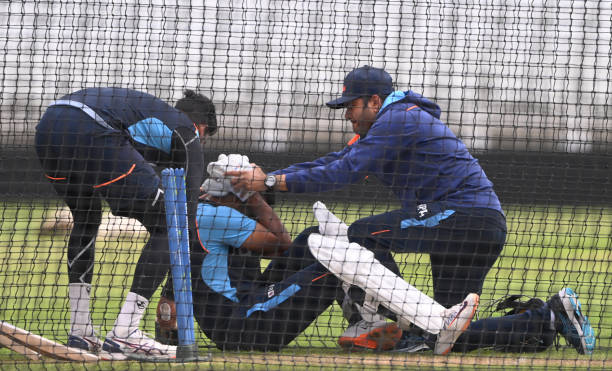 What is another injury afraid of? Team India, opener Mayank Agarwal he received a severe blow to the back of his head while batting against teammate Mohammed Siraj during a training session on Monday.
Mayank caught his eye while he was probably able to handle the fastest bowler in the Indian camp in Mohammed Sirah who could handle a blow to the back of his helmet.
The Karnataka opener looked very uncomfortable as he sat on the ground while the physio Nitin Patel attended him.
As he leaves the field, Mayank is seen pushing the back of his head.
Not a great sight, as Mayank Agarwal was hit on the head during the net session at Trent Bridge today.

Hopefully he is fit for the first Test match which starts on Wednesday. #Cricket #ENGvIND pic.twitter.com/yp4jxOA0LL

– India Fantasy (@india_fantasy) 2 August 2021
The Test opener is now expected to undergo a concussion test before he can play the first Test which starts in two days in Nottingham.
The injury bladder could not have come at a worse time for Team India, who are already struggling with injury problems.
Mayank Agarwal was earmarked as Rohit Sharma's opening partner after Shubman Gill was ruled out of the Test series due to injury.
If Mayank does not pass the fitness test, KL Rahul, who has been earmarked as a middle-order option, will have to act for the first time.
Another option is standby opener Abhimanyu Easwaran.
Also read- Joe Root is England's best batsman; I aim his wicket: Mohammed Siraj