Soccer News
'It's going to be amazing to see everyone … we miss the screams' – Hudson-Odoi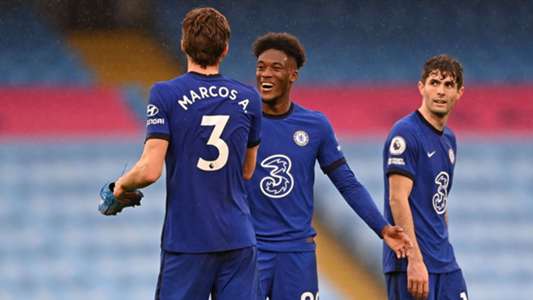 The 20-year-old hopes to be involved regularly as the London players challenge for the league title
Chelsea striker Callum Hudson Odoi is expecting a return of fans to cheer on the players in the upcoming Premier League campaign.
The UK lifted restrictions on major outdoor events in July, and as a result, fans are allowed to go to stadiums to cheer on their respective teams.
The Blues' fans will have a taste of what they missed when the club host Tottenham Hotspur in the Mind Series match on August 4 with the league, which starts ten days later.
"It would be amazing to see everyone, we all missed the crowd. Every time someone scores a goal, there is no crowd to celebrate and you miss the screams and screams every time something happens," Hudson said. -Odoi told the club. official portal.
"If we see the crowd come back, especially after we won the Champions League, we will be delighted to show them the trophy. Hopefully it's a match where we get out of the firearm and win the match."
In the final stages of last season, 10,000 fans were allowed to watch Stamford Bridge watch Chelsea play Leicester and the number was doubled in the FA Cup final against the same opponent.
During the Euro 2020 final between England and Italy at Wembley, 60,000 fans attended and the youngster explained how it felt.
"I think I watched every game in the Euros and England did really well to get into the final," Hudson-Odoi continued.
"Of course it was a pity they lost the game, but they did really well, it was a good tournament to watch as well.
"I loved the atmosphere. Fans who come back give you more excitement to watch. The crowd makes the game sometimes, when the atmosphere is high, everyone on the field is also high and when you create chances and goals at the pitch the whole crowd makes it even better. '
The 20-year-old hopes to be involved regularly as the European champion hopes to challenge for the league title.