Soccer News
Kevin-Prince wants 'nothing to do' with half-brother Boateng after the former Bayern Munich man was found guilty of assault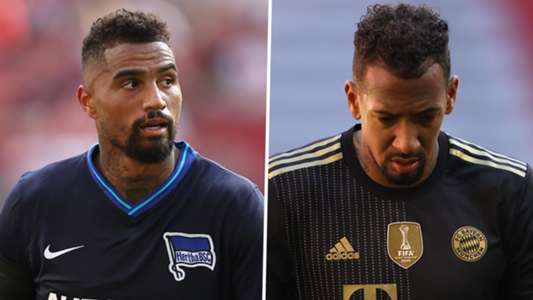 The German international was convicted of assaulting his former partner and his family member pronounced him
Kevin-Prince Boateng has criticized his half-brother Jerome after the defender was found guilty of assaulting his former partner.
The midfielder, who joined Lyon this summer after leaving Bayern Munich, was ordered to pay a fine of € 1.8 million after he was convicted Thursday.
Boateng avoided a possible jail sentence for the incident that took place in 2018, but the prosecution said they would consider appealing the judge's decision as they were hoping for a suspended sentence instead of a mere fine.
What was said?
Kevin-Prince says his relationship with Jerome, who has the same father but a different mother, broke up well before the latter's conviction.
"I have long since removed myself from Jerome," the Hertha Berlin player said image .
"I appreciate and respect German law. I abhor violence against women.
"I do not identify with my brother's actions and therefore I have nothing more to do with him."
Will Boateng play for Lyon?
The German international has signed for Lyon in a free transfer during the summer window and will not yet make his first appearance for the club.
Coach Peter Bosz did not want to comment on the legal situation of the 33-year-old, but says there is a chance he could make his debut on Sunday when they take on Strasbourg.
"I'm a coach, it's his private life, I do not want to say anything about it," he told reporters.
Jerome did not train together for three months, even though he worked with a coach, and the team training is always different.
"Xherdan Shaqiri is a bit further. We'll see on Sunday, there are a lot of uncertainties for the start -XI."
Further reading