Golf News
Kim sails to Reid Trophy victory at Porters Park – Golf News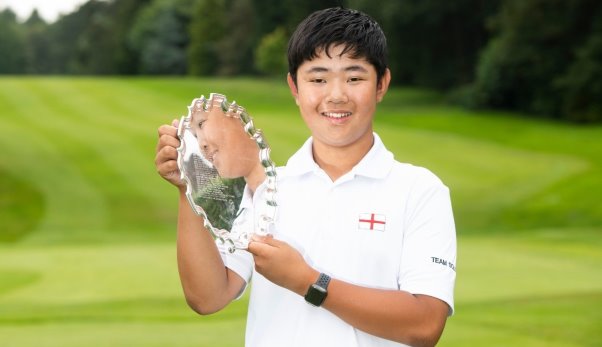 Surrey-based amateur Kris Kim has won the English Boys' Under 14 Open Stroke Play title after dominating the event held at the Porters Park Golf Club in Hertfordshire from start to finish.
Kim, the son of former ladies tour professor Ji Hyun Kim, scored a final over 71 overs in the final round, with previous scores of 67 and 65, to win by seven strokes from Thorndon Park's Charlie Croker. , which closed with a 70.
Kim, who plays at +2.6 and is a member of the Walton Heath Golf Club, led the course at the end of all three days and was a deserving winner of the Reid Trophy with a total of seven under par for the 54- hole run out event.
After winning the trophy previously won by players such as current European Tour players Eddie Pepperell and Toby Tree, Kim said: 'I am very proud to have won such an important event. My poll – especially my short pit – was a strong point this week. I was on fairways and greens all week, and when the pins were in the middle of the greens, I aimed for them. I stuck to my game plan all week and even focused with a head start on what I needed to do.
Spencer Davies (Wallasey), Ayden Knight (Tidworth) and Ronnie Groves (Enville) finish tied for third place on five over par. Groves achieved the honor in the handicap event – finishing at eight under par and seven from John O'Gaunt's James Stocks and Kim who were tied under the map.