Soccer News
"Look at PSG and Mbappe!" Muller defends Bayern transfers and tells opponents they were not forced to sell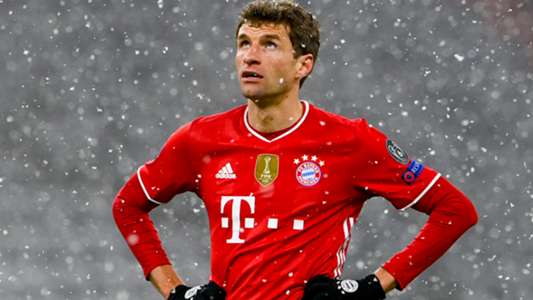 The Bundesliga champions launched a double attack on former club RB Leipzig this year from coach Julian Nagelsmann, who are struggling this quarter
Thomas Muller defended Bayern Munich's summer transfer attacks on their rivals, pointing out that Paris Saint-Germain and their retention of Kylian Mbappe prove that teams are not obliged to sell.
The Bundesliga champions launched a double attack on coach Julian Nagelsmann's former club RB Leipzig, who set up Dayot Upamecano and Marcel Sabitzer in their ranks at the Allianz Arena.
While Bayern started the season unbeaten, Leipzig won only one of their first three matches – but Muller says any accusation of sabotage by competitors is ridiculous.
Why was it said?
"No way," said the German stalwart Sports picture on the question of whether the decision to buy the duo was a deliberate strategy to hamper Leipzig's chances of challenging the Bundesliga title.
"No club is obliged to sell. Look at PSG and Mbappe. Like every club, we are looking for quality that fits into our budget.
"It's normal to look around for options in the same league. There have always been transfers that are much debated, and that's good."
The bigger picture
Muller's comments refer to PSG's refusal to sign Mbappe amid much interest from Real Madrid – despite the fact that the French star entered the last year of his contract and refused to sign a new one.
This means that the Ligue 1 team will miss a big windfall for the striker if he wants to continue next season, although the team of Mauricio Pochettino can convince him to stay.
Muller will meanwhile secure another Bundesliga crown, after the Hansi Flick era came to an end last season with another triumph.
Further reading