Cricket News
Mohammad Amir acknowledges Mickey Arthur for Pakistan's success in recent years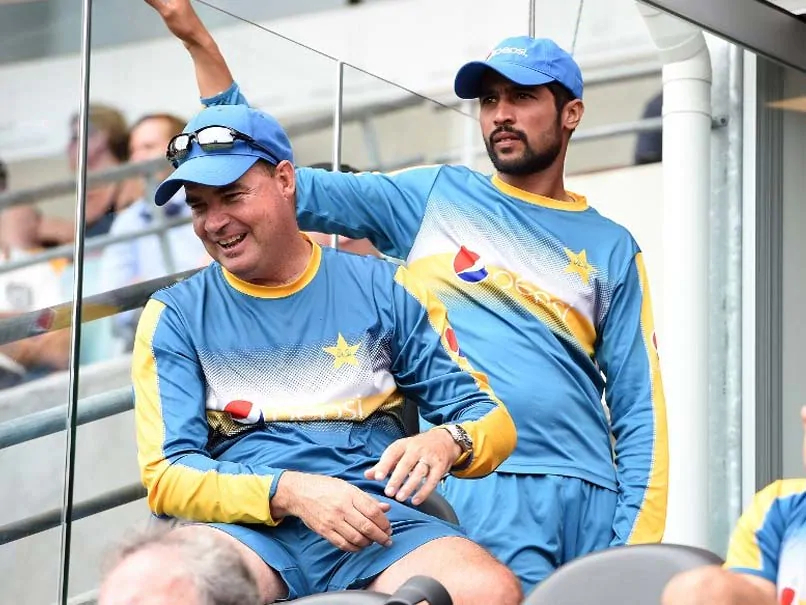 Former Pakistanis in Pakistan Mohammad Amir praised the former coach Mickey Arthur for his outstanding contribution to the success of the national parties over the past few years.
Mohammad Amir, who announced a shock retirement from international cricket last year, referring to 'mental torture' of the team management led by Misbah-ul-Haq, named Arthur as his favorite coach during a recent conversation with Cricket Pakistan .
Amir said that Arthur supported him and other players to the extreme, except that the former coach produced many match winners for Pakistan during his tenure.
"My favorite coach will always be Mickey Arthur," Mohammad Amir replied. "He supported me a lot. He gave Pakistan the match winners. "Mickey has contributed a lot to Pakistani cricket in two years," he said.
Under Arthur, Pakistan won the 2017 Champions Trophy, in addition to finishing number 1 on the T20I rankings.
"He has made Pakistan the number one T20I team in the world. "Pakistan won the ICC Champions Trophy 2017 during his tenure," said Amir.
Amir further said that Mickey Arthur formed the career of the current Pakistan captain Babar Azam, who made his debut during his coaching period.
'Most importantly, Mickey Arthur has shaped the career of Babar Azam, who is now the captain of Pakistan in all three formats. "Some officials wrote off Babar Azam after just two Test matches and said he was only a white ball player," said Mohammad Amir.
Mickey Arthur has been sacked after Pakistan failed to qualify for the semi-finals of the 2019 World Cup.
However, Amir defends Arthur by declaring that Pakistan only missed out on the semi-final spot due to its poor net run rate.
'In two years, Mickey has given Pakistan's team management eight to ten good players, who now play for the team. Even during the 2019 World Cup, we missed the semifinals due to the net run rate. We were among the top 4, but our net run rate was inferior, "signed Mohammad Amir.
Also read- Mitchell McClenaghan tweets a sarcastic remark about Jasprit Bumrah's recent Twitter post