Soccer News
Nagelsmann applauds Choupo-Moting starring in historic 12-0 clash for Bayern Munich in DFB-Pokal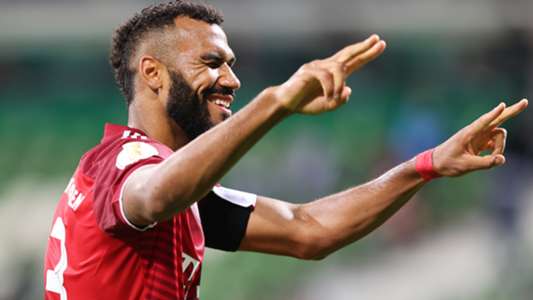 International Cameroon was involved in seven goals as the Bavarians achieved their biggest victory margin this century
Bayern Munich manager Julian Nagelsmann praised the work of Eric Maxim Choupo-Moting in Bayern Munich's biggest margin of victory since 1997, when the Bavarians beat Bremer SV 12-0 in the DFB Cup.
Choupo-Moting contributed to seven goals, scored four and assisted three and scored a hat-trick in just 27 minutes.
The Cameroon international had a limited role in the Bundesliga as a secondary option for Robert Lewandowski, and Nagelsmann was delighted that the forward had 'stepped on the gas' when given the opportunity.
What was said?
"Choupo did very well and also defended super," Nagelsmann told reporters. "I honor him for defending so well with the status he has. Whether you get a lot of playing time or not, you have to step on the gas.
"There were a lot of good combinations and good things. It was a nice evening. It was a lot of fun that we clearly won the game. There were a lot of positive things in it, even if it still takes some time to perfect things."
Regarding the overall effort, the head coach said: 'That the match would be one-sided was to be expected. They did well in the first six minutes and were brave.
"We did not talk about a result, it was about a certain seriousness. At half-time we said we wanted to use the game for opponents. We did it excellently in the second half. We must honor the team for that."
Bayern's historic victory
The Bavarians achieved their biggest winning margin in all competitions since 1997, when they defeated DJK Waldberg 16-1 in the DFB-Pokal.
Apart from the Waldberg result, Bayern have never won by at least 12 goals since being promoted to the Bundesliga in 1965.
Further reading