Cricket News
She thought I was really arrogant, I thought she was really arrogant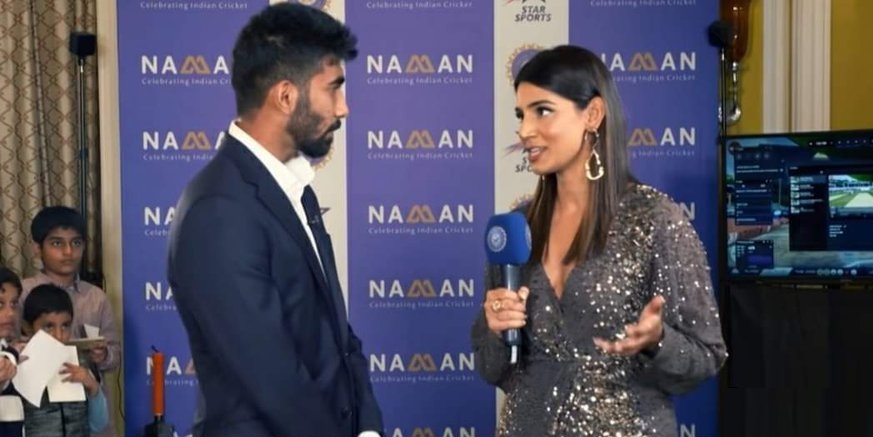 Star In the pacer Jasprit Bumrah reveals that he and his now-wife, Sanjana Ganesan, did not have a good view of each other early on. In fact, they both thought the other one was, in the speedster's words 'arrogant'.
Jasprit Bumrah, arguably the best all-format pacer in the world, tied the knot with Sanjana earlier this March during a private ceremony in Goa. Sanjana has been a sports presenter for the past few years and has been praised for her excellent work in front of the camera.
The 27-year-old pacer said that although their first impressions of each were not ideal, they became good friends during the 2019 World Cup England. The friendship came closer and thereafter a lifelong bond with each other.
'Of course I saw her many times, but we had the same problem with each other. She thought I was really arrogant, I thought she was really arrogant, so we never really talked. I first spoke to her during the 2019 World Cup when she attended the event. We became friends and started talking a lot. It was good, we have been married for five months now, so yes, very happy, "said Jasprit Bumrah as he spoke to Dinesh Karthik for Sky Sports.
She understands what the player is going through: Jasprit Bumrah
Jasprit Bumrah, who is part of the sports broadcasting team, further said that Sanjana understands the struggle and mindset of a player, and it has further strengthened their relationship.
The pacer of the Mumbai Indians pointed out that since the woman can now travel with the player, it has benefited in a way so that he can switch off after the game in the presence of his wife.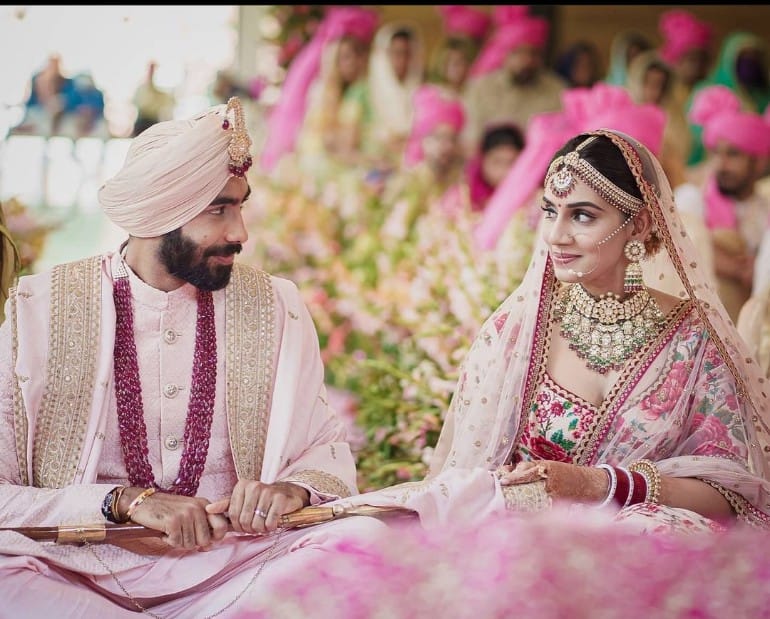 'She understands the sport, she understands what the player is going through, so if things are not going well or are going well, we have a lot of interesting conversations, which really helps me.

'And of course, if you're playing cricket and traveling all the time, you now have your wife with you, so you need to focus on other things as well. You can switch off after the game. All of these factors are very helpful and I am very pleased with how this relationship has developed, "Bumrah added.
Jasprit Bumrah is currently in England for the red ball matches; He then flies to the UAE for the second half of the IPL 2021, followed by the T20 World Cup. India's hopes of winning the elusive ICC title will rest with one of their biggest fast bowlers ever.
Also read: I did not receive any formal coaching, and I copied everyone's actions- Jasprit Bumrah reveals how he ended up with his roll bar action