Cricket News
Shikhar Dhawan reveals what he told the Sri Lankan players after the 3rd T20I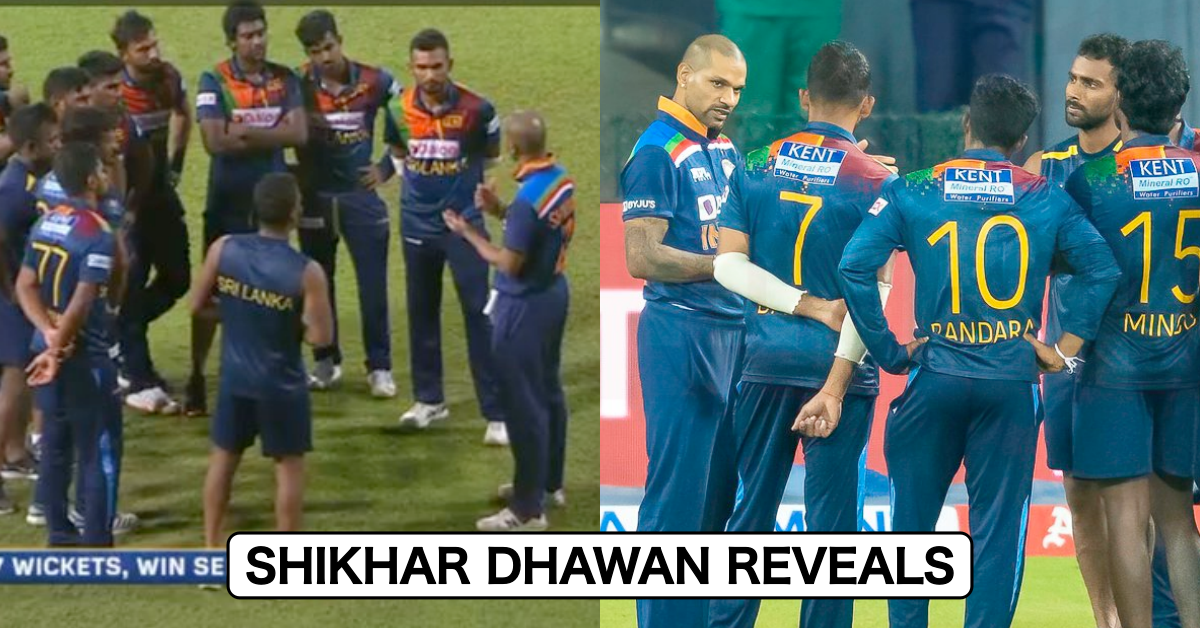 Insertion skipper Shikhar Dhawan may have become the first Indian captain to lose Sri Lanka in a bilateral T20I series, but he certainly won many hearts with his heartfelt gesture in the immediate aftermath of the third T20I.
After Sri Lanka conceded India to their first bilateral series defeat since February 2019, Shikhar Dhawan was spotted sharing a word or two with the home players.
The footage quickly went viral on social media and a plethora of fans from both India and Sri Lanka praised veteran Southpaw for his gesture.
Dhawan was asked about the same in the post-match presentation and he revealed that the players in Sri Lanka asked him about his process.
And he told them the same thing.
Both teams played in great spirit. It's nice that we were competitive in the field and there was respect. The SL boys wanted to know what my process is, I just shared my experience. I hope they enjoyed listening to it. And congratulations to the Sri Lankan team, "said Shikhar Dhawan.
Shikhar Dhawan also praised the Sri Lankan team for their brilliant performance in the last two matches, except that the series was played in a good spirit and that both parties had mutual respect.
Meanwhile, it is India's first series defeat against Sri Lanka in all three formats of the game.
Before this series was won, the last time Sri Lanka achieved a bilateral rubber triumph over India, the current Indian captain, Virat Kohli, was still a few days away from his international debut.
That victory took place in July 2008, where Sri Lanka beat India 2-1 in the Test series of three matches at home.
Since then, India and Sri Lanka have played 21 bilateral rubbers before this series, with the former winners in 20 of them. The 2010 Test series in Sri Lanka ended in a 1-1 draw.
It is also the first victory in Sri Lanka's T20I series since their 3-0 victory over Pakistan in September 2019.
Also read We lost too many wickets, SL bowled well: Shikhar Dhawan after India's series defeat against Sri Lanka