Soccer News
Southgate open to idea of ​​biennial World Cup after Wenger approach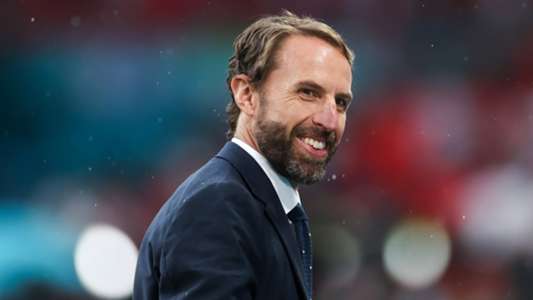 The Three Lions boss says further consultation is needed, but accepts that the football calendar should always be developed
Gareth Southgate says he is not entirely opposed to Arsene Wenger's proposals to hold a World Cup every two years, although he believes some of the Frenchman's plans require more work.
The former Arsenal boss, now FIFA's head of global football development, has approached the England manager for his plan to make the World Cup a biennial event.
There is opposition to the plans, especially from UEFA, although Southgate believes that a discussion should take place on the structure of the international calendar.
What did Southgate say?
FIFA members approve the start of a feasibility study around the World Cup every two years instead of four, after the proposal was submitted by the Saudi Arabian Football Federation.
The study is ongoing, but Wenger has promoted the idea in recent weeks during meetings with key figures in the game.
Southgate is one of those who met the Frenchman and he thinks some of the ideas are deserving.
"I met Arsene a few weeks ago, so I have a good idea of ​​the proposals," the Three Lions boss said.
'There are a lot of different parts, so there are pieces that I thought could work, pieces that I think need more attention and pieces that probably would not work.
'As a traditionalist, you feel you can lose the appeal of the World Cup because scarcity makes it more important.
"But I also understand that if you are a player who has an injury for the World Cup, you only get an opportunity once every eight years, and that is very difficult."
"The whole calendar needs to be cleaned up"
In addition to a biennial World Cup, Wenger's proposals would also result in fewer international interruptions, with shortened qualifying campaigns in October and March.
Wenger believes that this will not increase the workload of players, but that international football will be more exciting by encouraging more meaningful games.
Southgate is in favor of reforming the schedule, but is wary of anything that could lead to more matches, saying all football stakeholders should be involved in its development.
"The whole calendar generally needs to be cleaned up," he added. 'Fewer matches, better quality, but there are many other things to consider, and we can not add more at present.
'We're adding more and more competitions and I'm interested to see what comes out to make the space happen because we can not keep up [increasing] the workload of the players.
'Everyone has to work together on the calendar. We talked about this after Covid.
"We had some games that were so difficult. If you think back to the previous September when the players had not yet played a league match, then we are expected to play at a high level in international matches. We can not continue to add these things.
'But none of us in the game hold out our hands for less money, so we also have to accept that it has a consequence. There is a balance in all of this, but in general governing bodies need to work for a calendar that works for the leagues and confederations and for FIFA. It needs to be coordinated. If we look so far ahead, there is no reason. "
Further reading