Golf News
SPANPACE PULLS AHEAD AT CENTURION – Golf News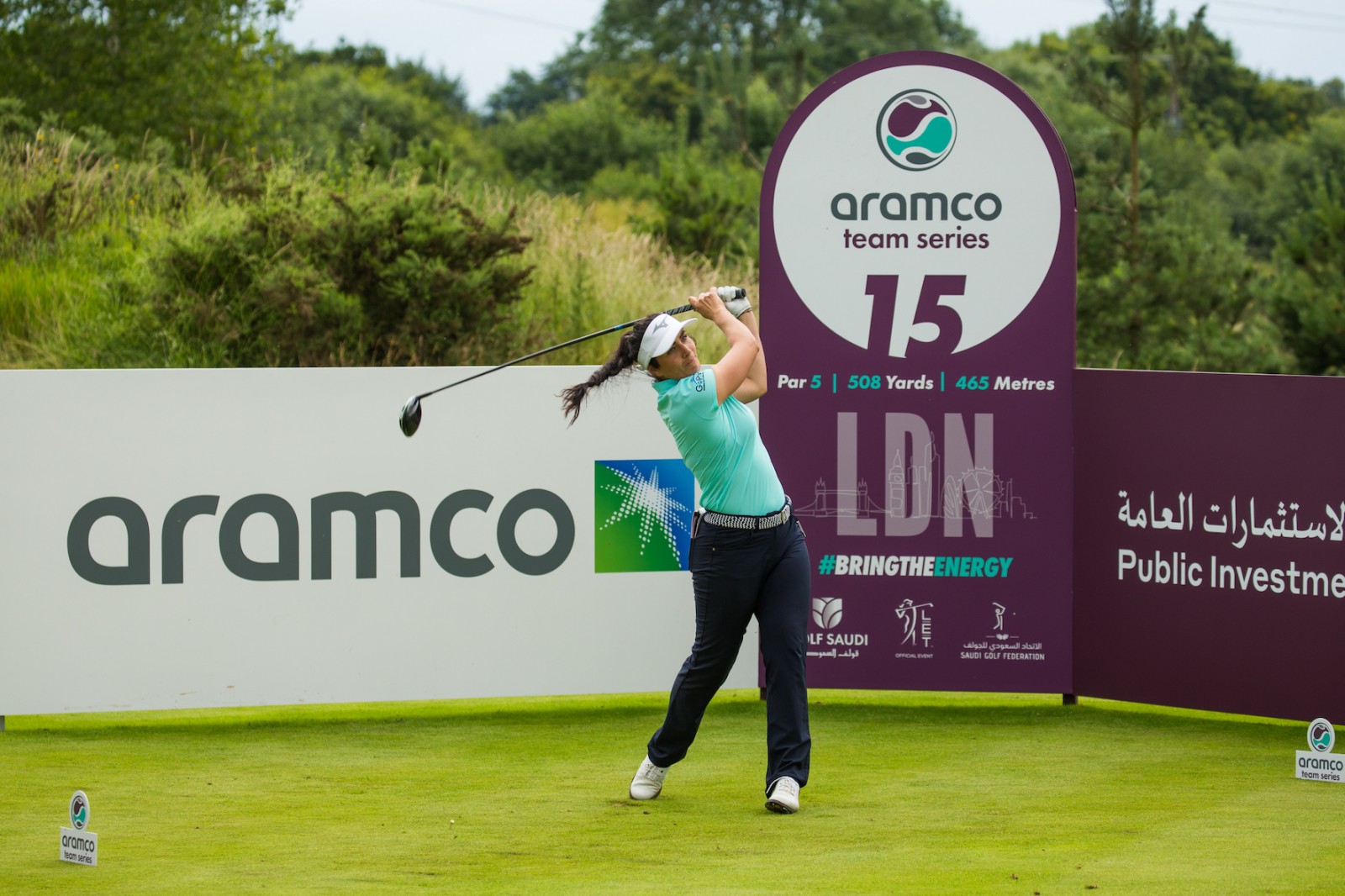 ANNE-Lise Caudal and amateur James Carson Heard delivered the final hole to secure a slim lead in the first round for Lee-Anne Pace's quartet at the $ 1 million Aramco Team Series held at Centurion Club in Hertfordshire.
First, the French bait Caudal conjured up a magical long-distance slide that rolled in for birds at the 18th hole of Centurion Club. And teammate Carson Heard followed up with an excellent up-and-down from the sand for another late win to lift Pace's team to 16 under par. The score was sufficient to release them one from Team Simmermacher, with a further hold back to Team Williams and Team Cowan. The fourth member of Pace's in-form bunch was Carolin Kauffmann, who made five birdies.
Pace said: 'It's so great to play in this format. You just go for everything, go for the birds. I think it definitely inspired me. Carolin made so many holes there, Anne-Lise caught up with the last hole and then our amateur James came in with three birdies in the last nine, so it was big for us. '
Caudal's 45-yard chip-in delighted the galleries around the picturesque last green, but it came as no surprise to her. She said: 'My chips were really good, I do not know how many weeks now, and yes, it went in. I was very happy for me, for my score, but very happy for the team. I saw that if we do two birdies at last, we can lead, so that was very important. "
Simmermacher's team achieved their own finish less than an hour earlier when Karina Kukkonen knocked for a birdie from a deep position with a 90-pitch. It was a fitting way for her to complete a colorful round that started with an eagle at the opening hole. Kukkonen said: 'I thought I would eliminate it. I was like, 'whatever', and just went to hit it – and I could not even see it rolling in. I have to correct my sight! '
In the 54-hole event, three professionals are added by an amateur with the best two scores on each hole to count. And the format is popular, not least with Team Williams. The early starter, Chloe Williams, led Cloe Frankish, Mireia Prat and amateur Mia Baker to 14 below par and was quickly praising the format.
Williams said: 'I have a fantastic team and we had just as much fun. We all jumped off each other, helped each other and I look forward to the rest of the week. "
The 108 female professionals also compete for an individual crown presented at the Centurion Club, and Scottish Kelsey MacDonald (main photo) has a share in the lead. She fired a shock-free 67 and is at six under par, along with Dutch star Anne Van Dam and German Leonie Harm.
MacDonald, 30, said: 'I'm sorry about that. It's been a long time coming. My game has been there for a while. I just could not put it together in one round. So I'm just delighted. I started well, first hitting the rescue in nine feet and making eagle, so it was just a big boost. But I think the course just suits me purely on the length. It's playing soft, pretty long and I'm probably one of the longer hits, so that's a big advantage. "
German Leonie Harm got it below seven on par, but with a drop shot on the last she fell back into a tie for the lead. And she and MacDonald are late in the day with Dutch es, Anne Van Dam, who has grown the last hole.