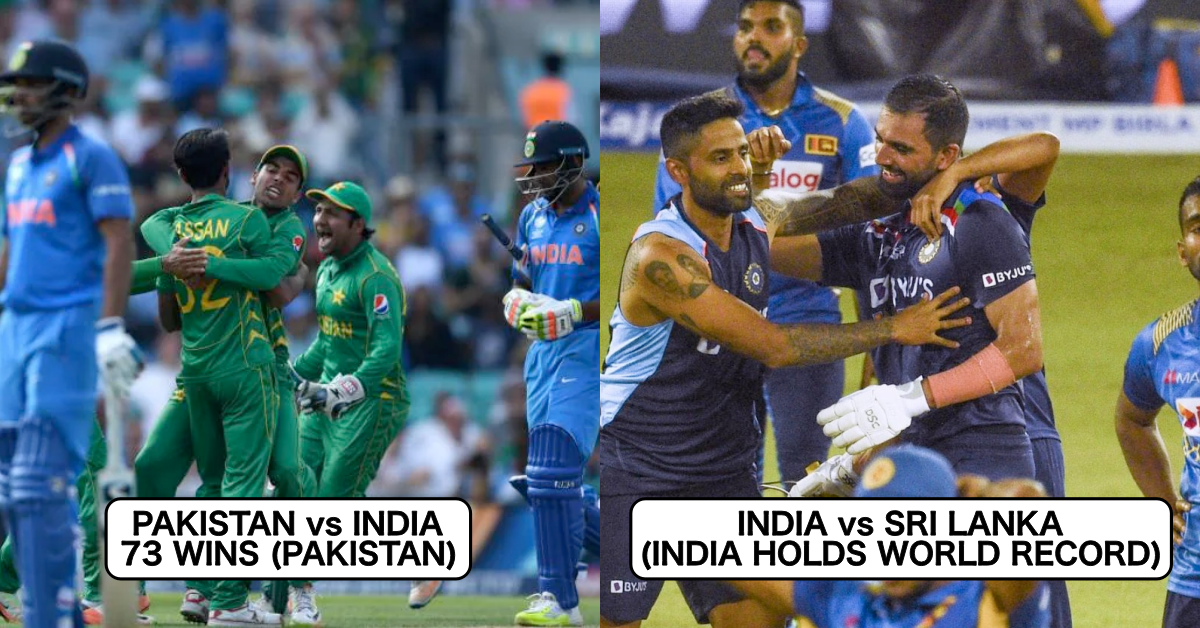 ODI cricket has a long history. The first ODI match was between Australia and England in January 1971. After winning the match by 5 wickets, Australia became the first team to achieve an ODI victory.
So far, more than 4300 ODIs have been played under different teams. India (995), Australia (956) and Pakistan (936) have played the most matches in ODI cricket so far.
There are few teams that achieve a very good winning record against a specific team in ODI cricket. These teams defeated a specific opponent many times in ODIs.
If we look at the top records for teams with the most ODI wins against a single opponent, 4 teams make the top 10 list. In this list, we discuss teams with the most ODI wins against a team.
Teams with the most ODI win against a team
10. West Indies- 63 vs. India
West India finished 10th in this list with 63 ODI wins against India. Between 1979 and now, West Indies and India faced each other in 133 ODIs. West Indies defeated India in 63 ODIs and lost 64.
There were 2 draws, while 4 matches were without results. With 63 wins in one-dayers, West Indies has a winning percentage of 49.61 against India.