Cricket News
The crowd takes a stand after Cheteshwar Pujara came off his 35th delivery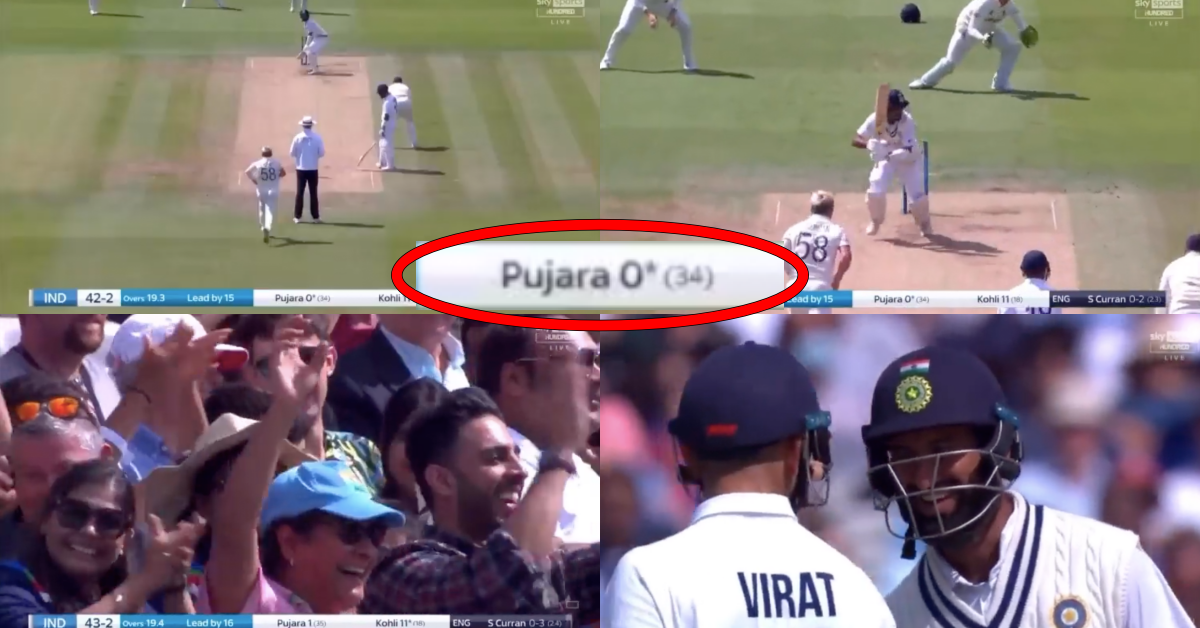 India No.3 Cheteshwar Pujara was greeted with a standing ovation on the fourth morning of the running Lord's Test after finally getting off the mark.
Pujara was under real pressure in this series, thanks to his extensive skinny patch and his messy technique and above all his mindset.
The Indian number 3 was bothered by James Anderson with his nagging outside stump. He was caught in the slip cordon while trapped in the first innings for a 23-ball 9 on delivery.
And because India were still in arrears and the in-form KL Rahul had been dismissed, all eyes were on Pujara when he stepped out on the fourth morning to bat.
And it took the Indian number 3 to 35 deliveries to finally get off the mark.
Pujara cut an innocent leg-stump delivery by Sam Curran to the square leg to get an easy single, and just like Rahul Dravid in Australia a decade ago, the Indian number 3 is by thunderous applause by the Lords crowd greeted.
Meanwhile, Team India are at the helm at Lord's, while the visitors lost in the morning session such as Rohit Sharma, KL Rahul and Virat Kohli, with a lead of 27 runs.
The onus now rests on the duo of Cheteshwar Pujara and Ajinkya Rahane to revive the new innings.
Look: the crowd takes a stand after Cheteshwar Pujara came down on his 35th delivery:
Well done Pujara, to get off the mark after 35 balls 😂 it's almost worse than siblings' 28 of 133! #ENGvsIND pic.twitter.com/tGd525mGFh

– Anderton.H (@ H_Anderton7) 15 August 2021
Also read: Watch: "This is Not Your Backyard": Virat Kohli and James Anderson take part in an oral change on day 4