Soccer News
The handsome President Rivere blames Marseille players for an ugly fight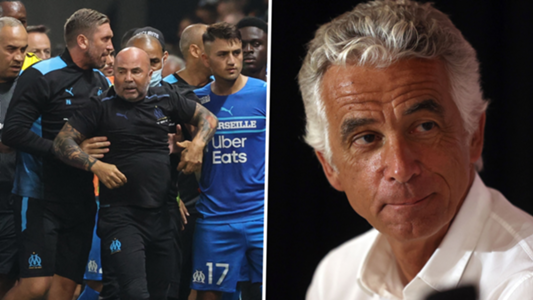 The beautiful president Jean-Pierre Rivere has accused players from Marseille of ugly fight that involved fans on Sunday and eventually led to an early final whistle, though home fans threw objects at their opponents through the evening.
Rivere said Marseille players reacted too forcefully after teammate Dimitri Payet was hit by a bottle near the corner flag. He also claimed that members of Marseille's travel company had hit our players.
The match was stopped when Marseille refused to come out of the locker room on the Allianz Riviera out of concern for their safety.
What was said?
"What catalyzed things was the reaction of two Marseille players (Alvaro Gonzalez and Matteo Guendouzi) who met the fans," Rivere said. RMC.
'It's disappointing that it ends like this. Things are clear … Marseille's safety should not have come on the field and hit our players.
"I do not really understand why Marseille did not start again."
Injuries sustained by Marseille players
Matteo Guendouzi and Luan Peres were one of the players with visible marks on their necks left by Nice fans.
Meanwhile, Payet was pictured with a mark on his back, presumably through the bottle.
What was the outcome of the match?
According to the rules of Ligue 1, Nice will achieve a 3-0 victory.
However, Marseille will definitely protest against the decision in the coming week.
Further reading