Soccer News
UEFA president Ceferin has 'serious concerns' over the tournament every two years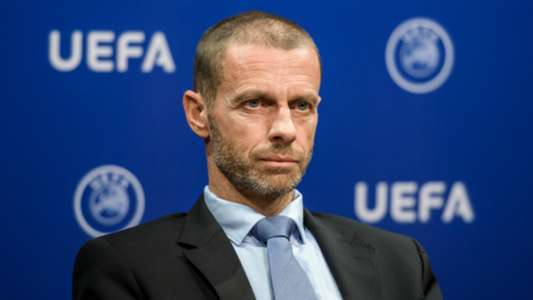 FIFA is currently investigating the idea of ​​doubling the frequency of the competition, but UEFA chiefs are concerned about the impact of such a move
UEFA has "serious concerns" about plans to hold the World Cup every two years, says President Alexander Ceferin.
The idea of ​​making the tournament a biennial event has become strong since it was first raised at a FIFA congress in May and the governing body is conducting a feasibility study.
But Ceferin is upset about FIFA's lack of consultation with UEFA and the impact such a move would have.
What was said?
Ceferin expressed his concern in response to a letter from Football Supporters Europe, which wrote to CEO Ronan Evain: 'UEFA and its national associations also have serious reservations and serious concerns about reports on FIFA's plans.
"Given the huge impact this reform could have on the entire organization of football, there is widespread surprise that FIFA is apparently launching a PR campaign to carry out its proposal, while such proposals have not been submitted to confederations, national associations, leagues. clubs, players, coaches, clubs and the entire football community.
"As a concrete example among so many, it is essential to highlight the concerns shared in the football world about the impact that a biennial FIFA World Cup will have on the calendar for international matches, and especially in this context, on women's soccer. "
He added: "Your letter and the concerns it raises on behalf of supporters across Europe about FIFA's possible plans to hold the FIFA World Cup every two years are extremely valid and important.
"Let me assure you that UEFA stands with you and the fans on this important issue. We must work together to defend the interests of the game and strengthen the position of fans as key stakeholders."
Why does FIFA want a World Cup every two years?
FIFA members approve the start of a feasibility study around the World Cup every two years instead of four, after the proposal was submitted by the Saudi Arabian Football Federation.
President Gianni Infantino suggested that he be in favor of the change to the FIFA Congress in May, and said at a press conference: 'You do not have to be an Einstein to know that if you win the World Cup every two years have, you do not double the income.
"We need to pursue these studies with an open mind. We know about the value of the World Cup and the impact of the World Cup."
The plan is also supported by former Arsenal manager Arsene Wenger, who is currently in charge of FIFA's global football development.
The Frenchman said in July that it would lead to fewer international disruptions during the season and reduces the risk of injury to players.
Wenger denies that there is a financial incentive behind the idea, The team this week: 'The principle is every year a grouping of qualifiers, and at the end of the season a big competition, World Cup or continental championship.
'The idea is to improve the game and competitions; there is no financial incentive for that, especially since FIFA is redistributing the money to all federations around the world to develop football in their countries. '
Further reading