Golf News
USA storms singles to win Curtis Cup – Golf News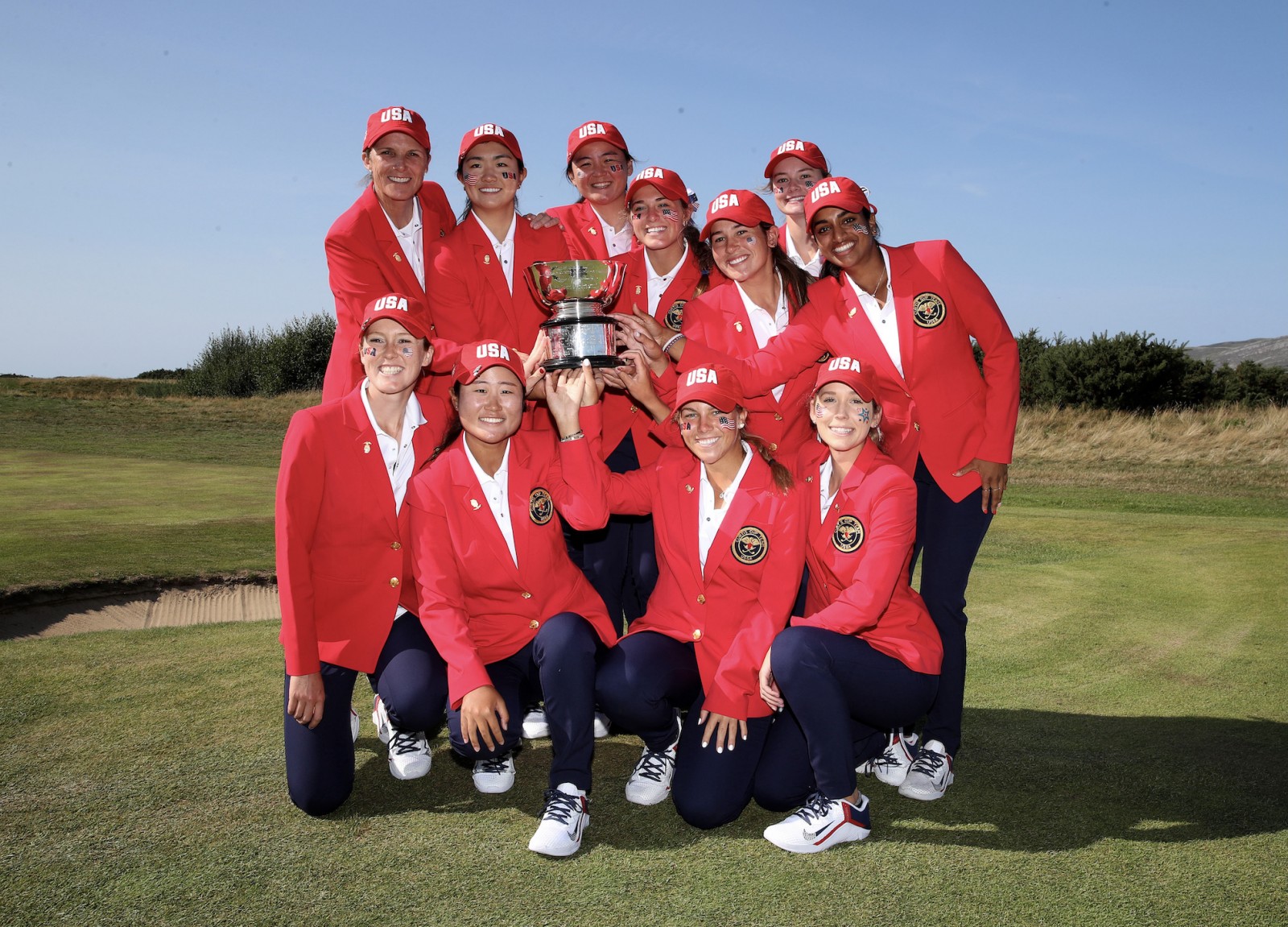 The USA made an impressive comeback to win the 41st match in the Curtis Cup with a dominant singles performance on the final day at the Conwy Golf Club in Wales.
The USA recovered from a three-point deficit after the opening day and rose to a convincing 12 ½-7 ½ victory over Great Britain and Ireland. The visitors have a firm grip on the proceedings in today's singles which has won six of the eight matches.
In a remarkable twist of the sport's fate, the winning point was secured by Rachel Kuehn, whose mother Brenda achieved the same distinction in the 1998 Curtis Cup match in Minikahda and wanted to follow in her daughter's footsteps.
A day that initially promised so much to the GB&I team, such as Hannah Darling, Charlotte Heath and Caley McGinty who took the lead early on, gradually began to slip away. A red flood begins to wash over the leaderboard as Brooke Matthews, Rachel Heck and Allisen Corpuz take control of their games.
Matthews secured the first point for the Americans with a 3 and 2 win over Heath, and Heck soon followed up with a 3 & 1 result against Ireland's Lauren Walsh.
Darling has never been behind in her game with Jensen Castle and was three behind with four to play, but erroneous rides on the 17th and 18th cost the Scot dearly and Castle secured an unlikely half-point. Kuehn then deflected the challenge from Louise Duncan of Scotland with a two-hole victory to clinch the match.
England's McGinty hung the flag for GB&I with an excellent 4 & 3 victory over Gina Kim. Her compatriot Annabell Fuller struggled throughout her match with Emilia Migliaccio, but eventually lost by two holes. Emily Toy also showed great resilience to return from three to the bottom on the 12th to win the next three holes with birdies and take down Rose Zhang in the last hole, but world number one kept her nervous about a to achieve victory from one hole.
The American captain, Sarah Ingram, said: 'It feels incredible to come here and get away as winners. We had a wonderful week and the beautiful weather. The people are amazing here, so friendly and helpful and we cheer on as well as their own players. We are excited to have the winners. I think after the first day my players got pretty excited and realized they need to bend and play well. They just passed it on to this day. "
Captain Elaine Ratcliffe of GB&I said: 'We fought hard, that's what we came here to do, and we certainly did. I am very proud of all the players and the way they played and how they do everything. It was a phenomenal three days. High and low. We could have just finished with a few highlights today. "