Soccer News
USMNT's stadium chooses for Mexico a response to 2018's qualifying error, says Berhalter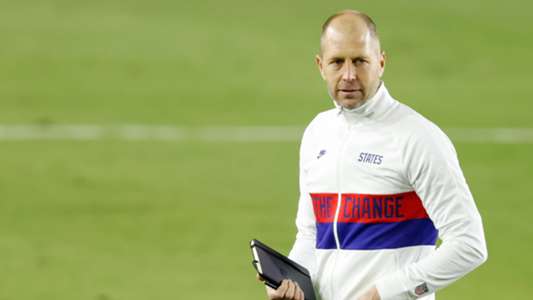 The American head coach explained why his team chose Cincinnati for the upcoming game against El Tri
The American men's national head coach, Gregg Berhalter, explained why the upcoming World Cup qualifier against Mexico will be played in Cincinnati, as he reflects on the errors in scheduling during the last qualifying cycle.
The US will take on El Tri in Cincy on November 12, move away from the usual place of that particular game: Columbus.
After announcing places for several World Cups so far, Berhalter stressed that it is important to correct these decisions, as his team wants to maximize the chance of taking a return to the World Cup.
What was said?
"For the Mexico game, we researched all the venues well," Berhalter said, "and one thing that was important was that we would need every place we play to have a fluctuating crowd.
'We feel like we made some mistakes in the last qualifying cycle, especially in the Costa Rica game, without a crowd that was 100% from the USA, and that's going to be extremely important.
"If I look at you, you know all the places we've already chosen and will keep announcing, I think it fits perfectly with what we're talking about. Cincinnati in particular has a good capacity stadium, a brand new stadium and I think it's going to be a great place to compete against Mexico. '
What happened to Costa Rica?
One of the biggest setbacks of the USMNT's 2018 World Cup qualifying campaign came on September 1, 2017 against Costa Rica.
After choosing to host the game at Red Bull Arena in New Jersey, the U.S. was met by a divided crowd of fans from USMNT and Costa Rica, who took away the possibility of a home field advantage.
The USA lost the match 2-0, before losing points in a 1-1 draw with Honduras in their next match which seriously damaged their qualifying hopes at the World Cup.
A victory over Panama in Orlando almost saved their ticket to Russia before hope was thrown away in the now infamous loss to Trinidad and Tobago.
The locals so far
The U.S. has already drawn up the first part of the team's schedule as they want to look forward to qualifying this fall.
The first is a Sept. 2 trip to El Salvador before the U.S. hosts Nashville three days later and visits Honduras three days later.
In October, Berhalter and Co Jamaica will host Austin at 7 before visiting the 10th in Panama. After that, they will receive Costa Rica on October 13 in Columbus to complete the international holiday in October
They end the year with the showdown with Mexico and then a visit to Kingston, Jamaica, on November 16th.
Further reading