Cricket News
Virat Kohli loses cool and abuses after Joe Root survives DRS during 'Umpire's Call'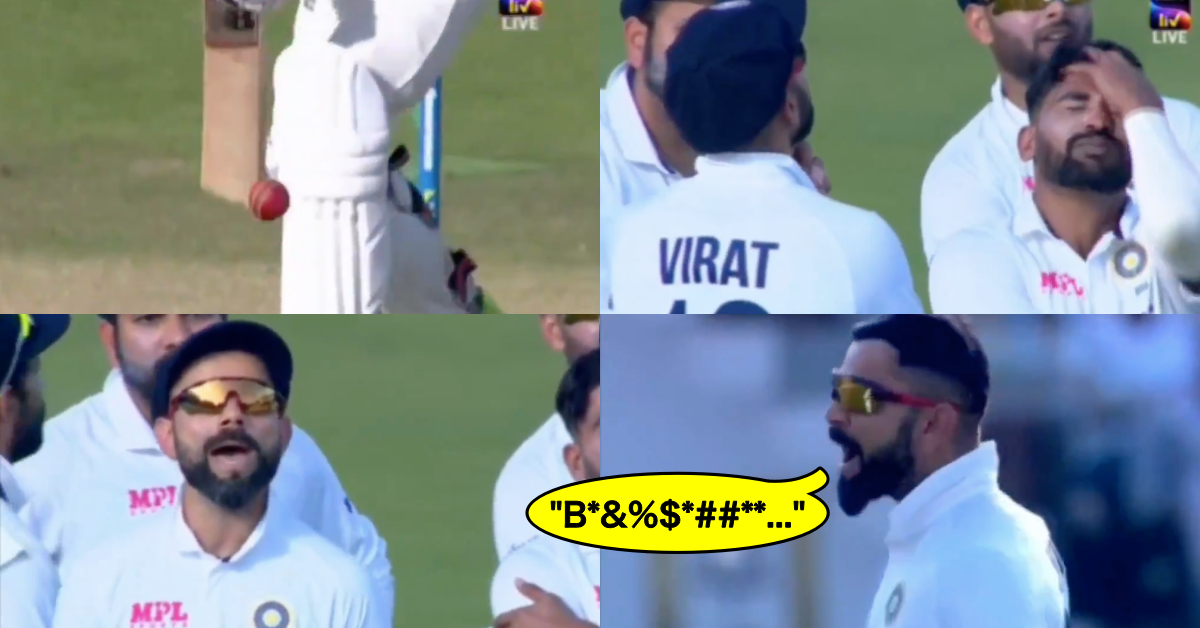 Indian skipper Virat Kohli lost his cool during the evening session of the third day of the Lord's Test after an LBW decision in favor of Joe Root, given by Michael Gough of the bowling of Mohammed Siraj was not flipped due to 'Umpire's Call'.
The third session of the third day between England and India was a captivating game with Mohammed Siraj regularly challenging the defense of the host batsmen, especially Ollie Robinson.
Siraj consistently got the ball back to turn on Robinson's pillows.
The right hand was eventually rewarded after a series of refusals by Michael Gough, but even the call was marginal as ball detection showed the ball would just cut the stumps.
While Robinson was on the field at the unfortunate end of the call, Joe Root ended up on the right side of the case as the decision not to write out on the field was to the great anguish of Siraj and Virat Kohli, who could not restrain him from making a few remarks.
Nevertheless, it was Joe Root's day, and given the way he carried his team on his shoulders after coming to the middle last night with a score of 2/23, he probably deserved the luck.
Aside from turning off the nearby LBW Siraj and a few other cases, Joe Root has seemed largely impregnable after folding in the easiest conditions to bat in the entire series so far.
Root eventually remained unbeaten at 180, but not before helping England erase the entire backlog of 364 runs and in turn gain a 27-run lead on stumps on day 03.
Also read- Twitter responds as England turn tables to India thanks to Joe Root's unbeaten 180
Watch: Virat Kohli loses cool and abuses after Joe Root survives DRS during 'Umpire's Call'
kohli abuse is orgy; pic.twitter.com/LgvXgmRLLF

– – (@nrcexe) 14 August 2021