Golf News
WALTON HEATH TROPHY: DAY ONE REPORT – Golf News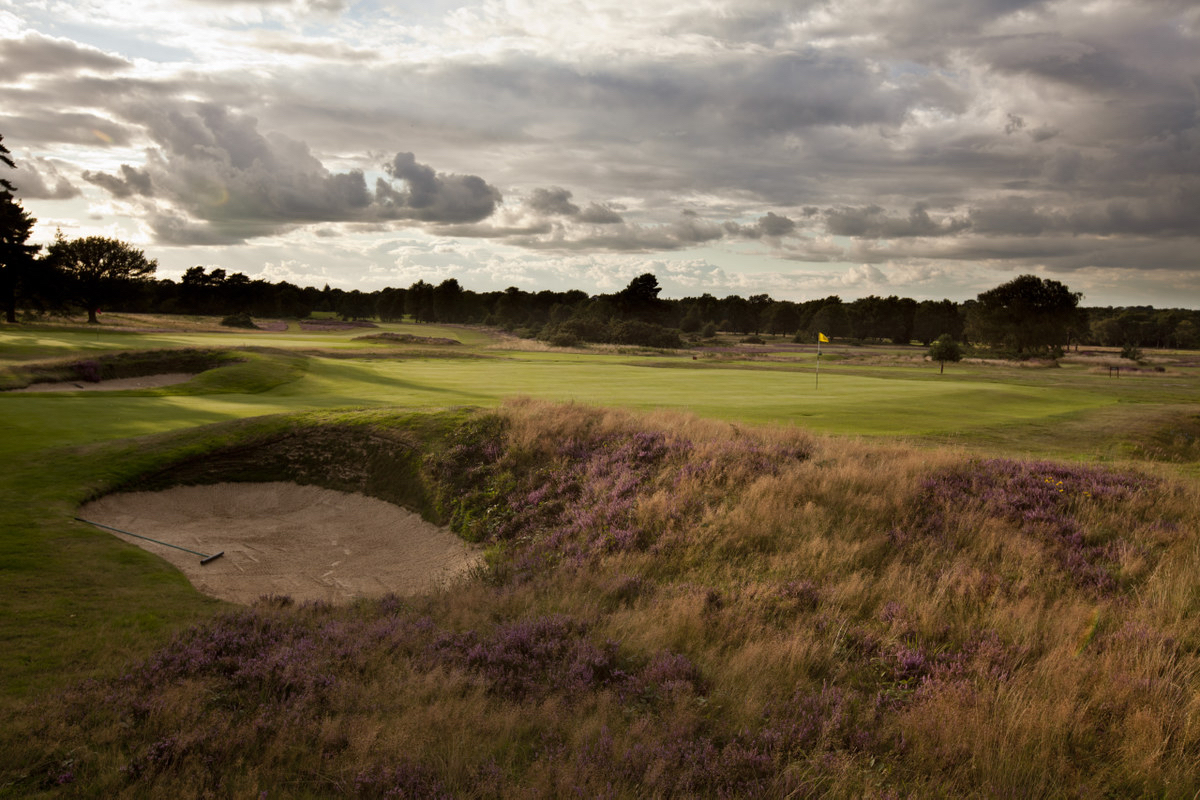 Hugo Kedzlie of Lincolnshire made the most of his late inclusion on the field for the Walton heath Trophy on Tuesday by shooting a six under par 66 over the New Course to take a close lead in the first round before the game suspended due to lightning in the area.
The 20-year-old economics student at the University of Delaware in the US was on the reserve list and only learned of his place in the 120s for the event on Friday. After hastily making arrangements to travel to Surrey and find accommodation, Kedzlie wasted no time in making his presence felt in the match.
Despite the uproar of a 5-hour alarm call, Kedzlie was on the tee at 7.26 and quickly under the birds when he shot his lowest round of the season with one shot from Matthew Downes, Staffordshire, Matt Gauntlett of West Herts and Rhys Nevin of Cheshire, to lead. English Walker Cup international Jack Dyer among a group at 69.
The host club also has a contender for 22-year-old Harvey Byers, who ended up late due to electrical activities in the area but signed for a four under par 68 to correct himself.
Kedzlie acknowledged a sense of surprise after his seven-birdie card, which was slightly affected by a false shot on the last where he, he admitted, 'started thinking about my score. Not a good idea! "
He said: 'I had no average golf expectation this year, so I tried to keep it simple and just think about the next shot. I was five down for the piece between the seventh and 13thde, which set me up for a good score.
'I had a ten-footer to go eight at 17de and missed, which possibly made me think about my lap and eventually resulted in a 'trek' into the heath. Overall, though, I can not complain. "
Downes, from Ingestre Park, reached the turn in 35, but stretched a good hole from the 13de, which he laid out and followed it up at 14 with birdiesde, 15de and 17de in an inner 32.
Watford's Gauntlett, like Kedzlie, a product of the American Collegiate system – in his case at Eastern Florida State College – returned an error-free five-wicket card and no wickets, while Nevin returned four of the last six holes. for his 67 caught.
Dyer, of Boyce Hill in Essex, was of the opinion that he had a more lucrative return than his 69, after getting a total of eight birdies. He was undone in the ninth place by a double bool and on the 11thde and 15de but ends in a glow of glory with three straight birds to conclude its round.
The host club enjoyed a five-strong representation, with Luke Stock shooting 74, Calum Malcolm 75, Mark Justice 76 and Darren Monaghan 81.