Golf News
Wootton loses ground to win PGA Kent Open Championship – Golf News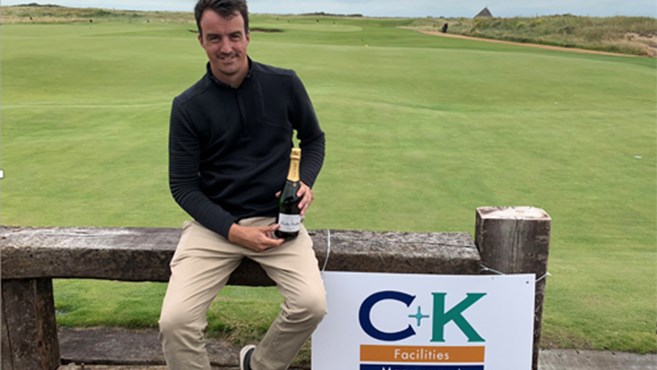 Adam Wootton scored a round of five a day of the day before defeating Guy Woodman in a playoff game at Prince's Golf Club, Sandwich, to win the PGA Kent Open Championship supported by ARC.
The tournament at the former Open Championship venue was played across the Shore and Dunes tracks and was the third CK Facilities Management PGA South Order of Merit event of the season. Wootton, who represents Core Golf Ltd and played in the 2011 Open Championship at nearby Royal St George's, started the second and final round six strokes from the lead.
However, he ended it in a draw with Woodman of ProAgenda.com and demanded the £ 2,000 check at the first play-off pit. The victory elevates him to third in the CK Facilities Management PGA South Merit Order while Woodman replaced Lewis Atkinson in the pole position. Atkinson led the tournament at the start of the final day, and his four under par 68 gave him a one-stroke lead over an overloaded leaderboard. But the 42-year-old, who won the previous Order of Merit Event at Cuddington Golf Club, could not repeat it and finished tied for fourth place after placing a round of 75 overs. Wootton, on the other hand, fired three birdies in the first five holes to halve the backlog of six shots and go one-down for the tournament.
The 34-year-old descended on the 13 for almost an hour and a half in front of the pacemakers and birds.ste and then the par-three 17ste made him the leader of the clubhouse at three under. About 45 minutes later, Woodman would join him, who was also only one of five players drawn on a difficult day around the layout of the 7,029-meter links. His performance was all the more impressive as he finished with three birdies and an eagle in his last seven holes to move from two over to three under and a sudden death shot with Wootton. It took place on the Dunes track, and Wootton won first place with the first four courting a dashing slate from the edge of the green to set the level he needed for a win. The win was Wootton's second of 2021, after his Badgemore Park Pro-Am success.